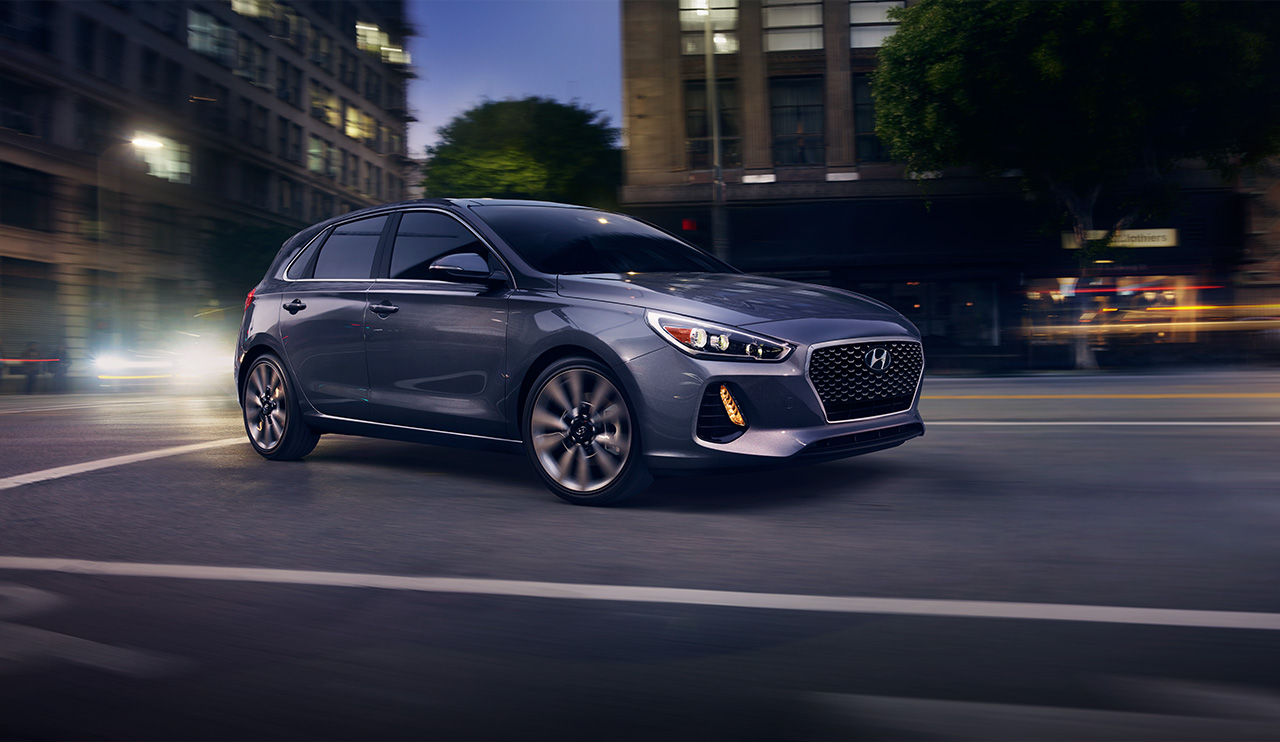 2018 Hyundai Elantra serving Longmont
The Hyundai Elantra is a sweet sedan for 2018 that has all the features that you could want in an affordable vehicle. Consumers who have experienced everything that it has to offer have given it overall ratings of about 7 points out of 10. The highest ratings for this model were in the comfort, quality, and fuel economy areas. Fuel economy is highly important during these times of financial struggle, and comfort is necessary because it can make your trip more enjoyable and give you the ability to extend it out. Longmont area specials are available at the Hyundai Elantra dealer. Here's some information about the model that will prompt you to visit the dealership and grab one for yourself.
2018 Hyundai Elantra Serving Longmont
It was Hyundai's intention in 2018 to start a comfort and convenience revolution when it put together the likes of the Elantra. This model has so many features that will make you feel warm and fuzzy that we cannot begin to list them all. You'll get to play with them when you visit the Boulder Hyundai near Longmont Loveland Colorado, but right now, we can give you a short list. Heated front seats, wheel controls, illuminated vanity mirrors, leather-wrapped steering wheel, cupholders and sliding arm rest are just a few of the amazing things you'll get to experience when you get inside of this model. There's also a 12 Volt outlet and USB connection so that your passengers can charge their phones or their devices. The manufacturer's goal was to make this model useful and convenient enough to keep you in the car for a very long time. Your next stop should be the dealership near Longmont Loveland Colorado to get an up close and personal look at all of these things. Longmont area specials are waiting for you.
2018 Hyundai Elantra Serving Longmont: Exterior
This model's exterior is stunning. It looks fun, sporty and classy all at the same time. Its contoured body can attract drivers of all ages and personalities. if you are a fan of big wheels, you'll enjoy the 17-inch alloy wheels that it has. You'll most likely be a fan of the grille that it has, as well. The grille is what you may refer to as tough looking. It gives it a competitive edge that lets the world know that it's strong in the game. The overall body has a feel that's more on the sporty side than anything else. In fact, it's hard to tell this from a sports vehicle. Some of the fun colors that you'll be able to get are colors like Red, Black, Electric Blue, Lakeside Blue and Hope on Wheels. Hope on Wheels is a design that depicts colorful hands on top of a white paint. It's a symbol of the manufacturer's dedication and contribution to fighting cancer via Hope on Wheels donations.
2018 Hyundai Elantra Serving Longmont: Mechanical Features
This model has an abundant list of features that can be classified as mechanical and technological. Let's start with the 7-inch display that's a visual home for Apple CarPlay, Android Auto, Navigation and the SiriusXM radio. Everything you need to know will be right there for you on display. Some other features that you may be fond of are features like Push Button Start, Blue Link, Hands-Free Smart Trunk and more. You can get the ultimate package if you really want it, and that package can keep you and your passengers occupied for a very long time.
The 2018 Powertrain
If you were concerned about the powertrain, your concern will not be necessary. No matter what trim you decide to get, you can be sure that it has power and efficiency behind it. The economy or ECO trim is the model with the lowest horsepower, and even that delivers 128 and has high fuel efficiency. The motor on that one is a 1.4-Liter turbocharged GDI motor with four cylinders. Other options include a 1.6-Liter and a 2.0-Liter with 201 and 147 horsepower respectively.
The Safety Features
Safety is always a priority with Hyundai vehicles. This model is no different. First, this car has an advanced airbag system that can tell what type of passenger is in the seat and respond accordingly. Other safety features that you will experience are features like the mounted side airbags, knee airbag, Traction Control, Hillstart Assist, ABS, Tire Pressure Monitoring System and more. All of these features will enhance your experience with the vehicle and make it a safer ride for everyone.
Are You Ready for a New Car?
A new model is available at Boulder Hyundai, and it's just for you. You will have to schedule an appointment to get a chance to experience its beauty, however. Scheduling an appointment is easy to do at Boulder Hyundai. You can call the dedicated number that the company has for you, or you can complete a short form online. Just tell someone that you would like to take a test-drive in the new model, and someone should be able to oblige. Start your process today, and grab hold of this prize at the dealership near Longmont Loveland Colorado. If you act now, you may be able to catch the best Longmont area specials. Go for it.