2019 Hyundai Kona EV Boulder CO
View Inventory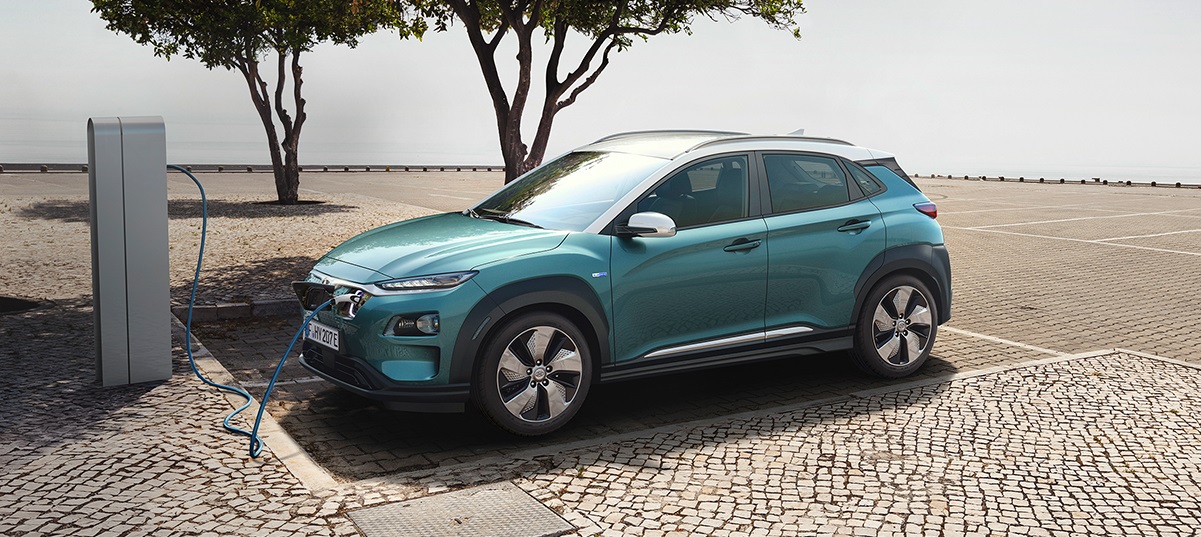 Vehicle Overview
The 2019 Hyundai Kona EV is an eco-friendly subcompact vehicle that was unveiled earlier this year. After months of eager anticipation, attendees at a prominent auto show in New York City were thrilled to finally view the Hyundai Kona EV. One of the most notable features of this battery-powered vehicle is how far you can drive before you are required to charge the battery - up to 250 miles. This means that you can travel for approximately 4.5 hours on a single battery charge if you drive 55 miles per hour. This 2019 model of the Hyundai Kona EV is equipped with a variety of standard and upgraded features including leather seats, stain-resistant cloth seats, an EV Fast Charger and Smart Cruise Control technology. When you select the model that fits your transportation needs, you can choose from three trims - SEL, Limited and Ultimate.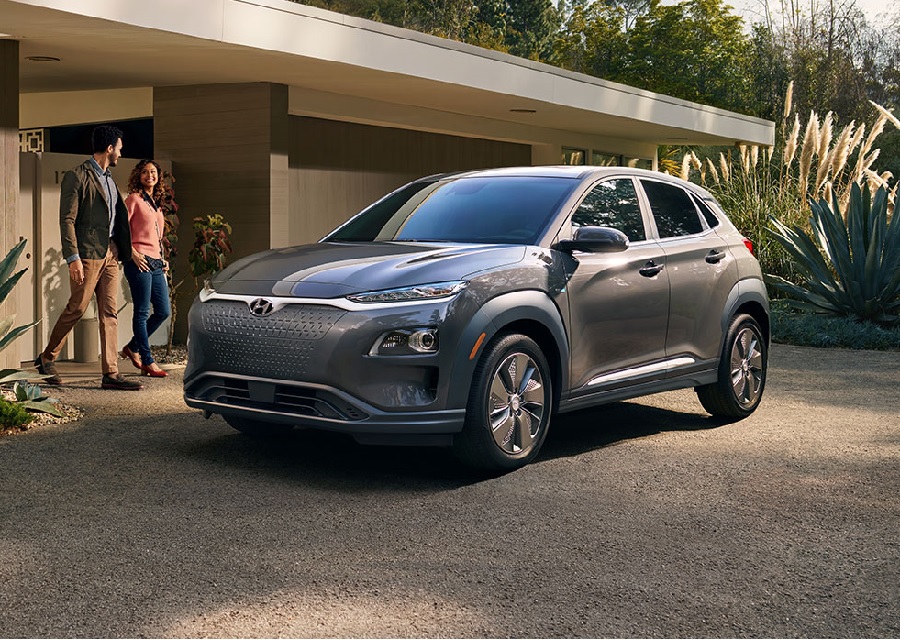 The SEL model is entry-level offering of the 2019 Hyundai Kona EV. Standard offerings include forward collision-avoidance assist, an electronic parking brake and single-zone automatic temperature control. In the Limited model, you will find bonus features including a power-tilt-and-slide sunroof and an auto-dimming rearview mirror with HomeLink and compass. The Ultimate model offers a heads-up display and an 8-inch touchscreen navigation system with EV technology display. Color options include Ultra Black, Chalk White and Pulse Red. If you aren't familiar with electric vehicles, the first thing that you should know is ownership of an electric vehicle comes with benefits. This 2019 subcompact vehicle is good for the environment because it has zero tailpipe emissions. Another notable benefit is the cost of electricity to refuel this vehicle is less expensive than the cost of gasoline. This review will provide you with important details about this vehicle. Since the vehicle won't arrive at our dealership in Boulder CO until fall 2018, you won't have the opportunity to test drive it until later this year. If you have questions about the Kona EV, contact our highly-acclaimed dealership in Boulder CO. As you await the arrival of this vehicle, come to our dealership in Boulder CO to check out our other vehicles. Our sales team can provide you with information that may not have been included in this review.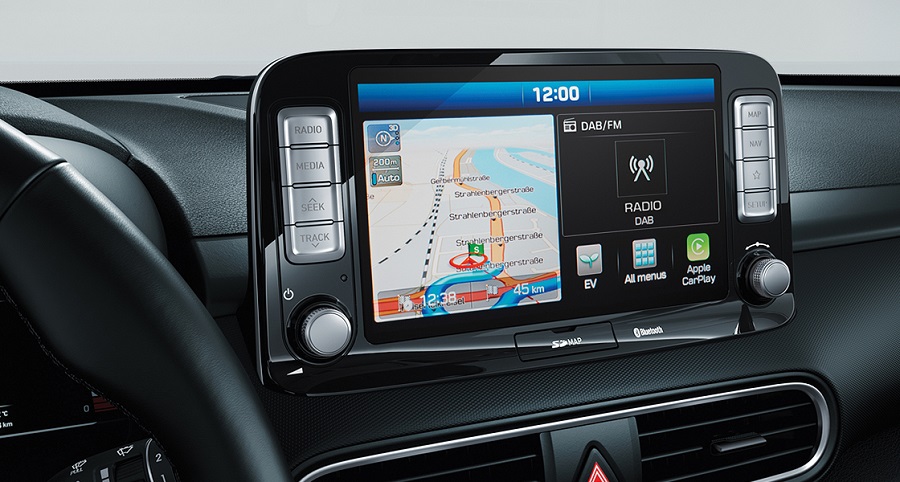 2019 Hyundai Kona EV's Exterior
When you visit our dealership to take a closer look at this vehicle, you will notice its sleek design and closed grille. The designers of this vehicle made every effort to make it functional and stylish. Prominent exterior features include dual heated mirrors, 17-inch alloy wheels and a closed grille. The base model features a black closed grille and the other models feature a body-color closed grille. We receive updates about this vehicle a few times each month. Get exclusive information about this new vehicle by contacting our dealership.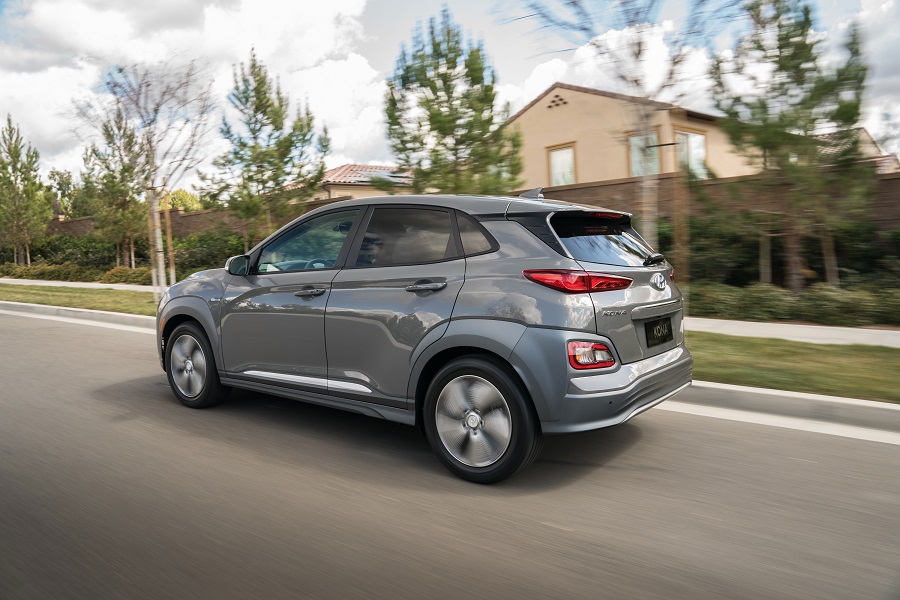 2019 Hyundai Kona EV's Interior
When it comes to this 2019 electric vehicle, you shouldn't let its subcompact category prevent you from taking a closer look. This vehicle has a seating capacity for 5 people and a cargo capacity of 19.2 cubic feet of storage space. There's plenty of headroom and legroom in this vehicle. There are several technology offerings in this vehicle including Apple CarPlay, Android Audio, a navigation system and wireless charging features. In terms of upholstery, you can keep the standard cloth seats or upgrade to leather seats. Other significant interior features are a power driver seat with lumbar adjustment and power windows. To get specific details about this vehicle's interior features, visit our dealership or call us.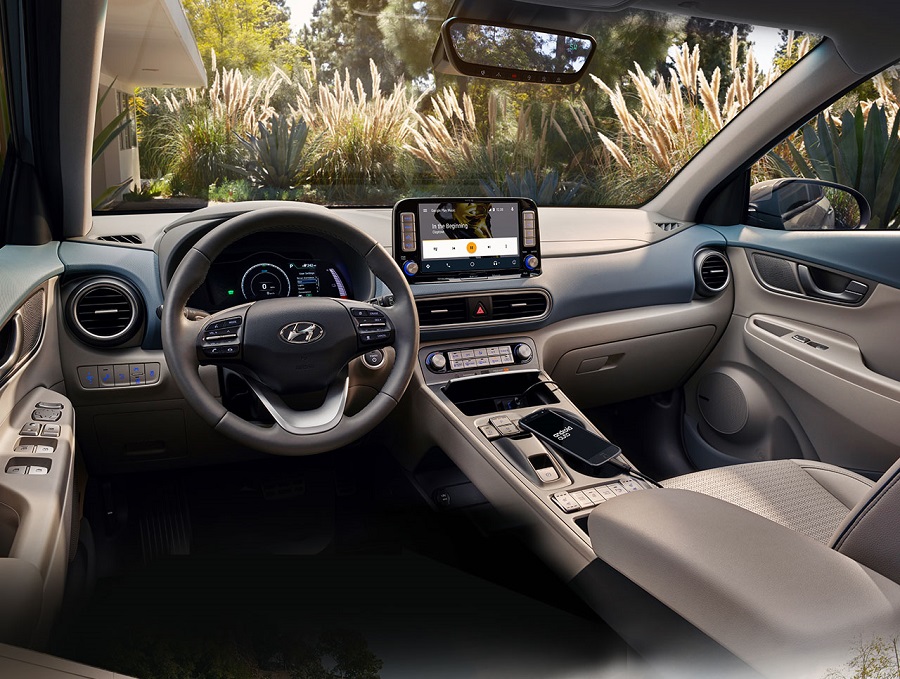 2019 Hyundai Kona EV's Mechanical
The mechanical features of this vehicle include auto-dimming inside rearview mirror with HomeLink/compass and Proximity Key with push button start. At this time, dealerships haven't been provided with much information about this vehicle's mechanical features. As it gets closer to the vehicle's delivery date, we will have additional information. Stay connected with our dealership so you can be one of the first customers get additional information as it is released.

2019 Hyundai Kona EV's Powertrain
This vehicle's powertrain is what makes it exceptional. For starters, it has a battery pack that has 64.0-kWh of pure power. Its shift-by-wire technology controls the powertrain of this vehicle. The integrated front port and home-charging station makes it easy for you to recharge your vehicle's battery while you are relaxing at home. For an in-depth explanation of the powertrain features, contact us.
2019 Hyundai Kona EV's Safety
Noteworthy safety features include cross-traffic alert, brake assist, traction control, blind spot monitor and ABS braking. Our sales professionals have received extensive training on this vehicle's safety features. Email us for additional details.
This review provided you with a sneak preview of the eco-friendly 2019 Hyundai Kona EV. However, we welcome you to come to our dealership so we can meet you and determine how we can best meet your needs. Our dealership has a lot full of new and used vehicles for you to test drive and explore. If you currently own a Hyundai vehicle, you can bring it to our service department for routine maintenance and repairs. Our dealership has a parts department with a vast inventory manufacturer parts. To get in touch with a sales professional or speak with a representative, send an email, call or stop by our dealership for a personalized service.