View Inventory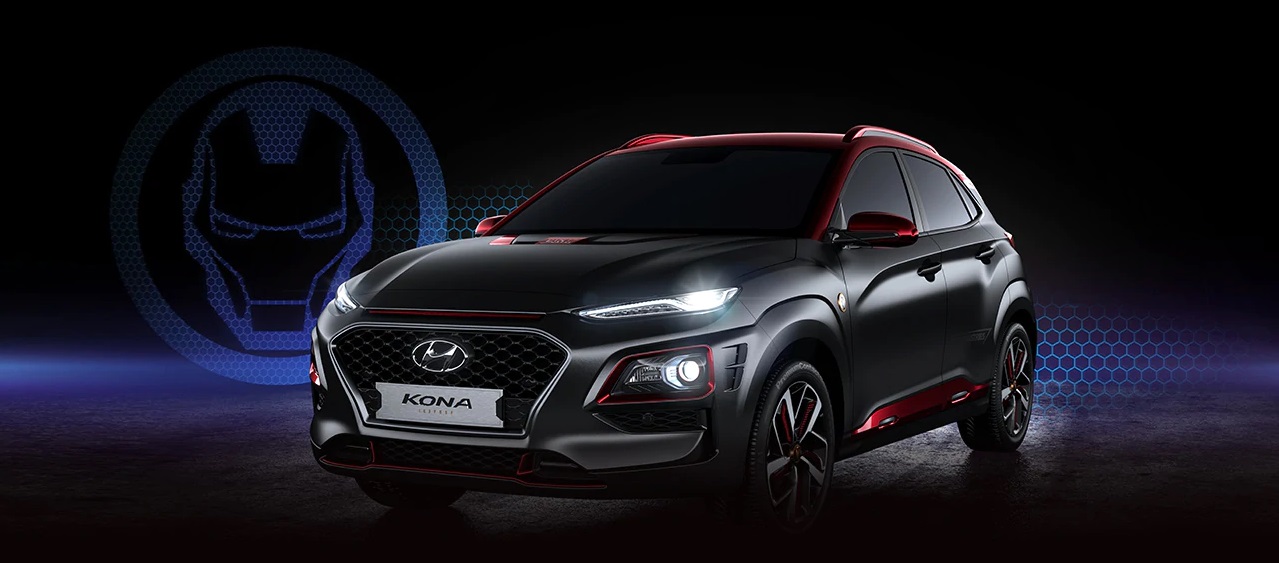 Vehicle Overview
The Hyundai Kona is already rated as the number one vehicle in the subcompact SUV on sites such as US News. The new Iron Man theme blows its success numbers out the frame. Marvel and Hyundai teamed up to make a vehicle that would drive Tony Stark fans and Hyundai enthusiasts wild. If you're a fan of either one, you won't want to miss the opportunity to own one of these amazing vehicles. An invention like this only comes along once in a lifetime, and you can be a part of it if you act now. The following are some fun details about the 2019 Hyundai Kona Iron Man Edition future model that's coming to the market very soon. You can contact Boulder Hyundai serving Boulder, Loveland, Longmont if it interests you, and you want to find out more. You can be one of the first people to drive the Kona Iron Man Edition. Without a doubt, you'll be one of the first people to go through the process of owning one.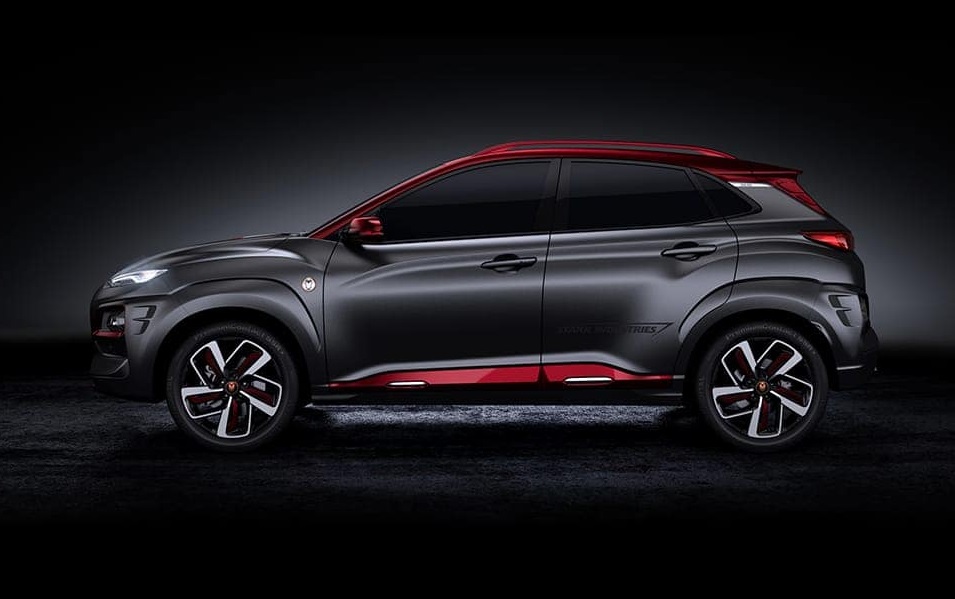 Exterior - 2019 Hyundai Kona Iron Man Edition
Let's start with the exterior since it's such a captivating part of the car. The idea that Marvel wanted to get across to the world is that Iron Man's armor is so alluring and strong that it should be put on a vehicle. That vehicle would then become a personal protector for the person in a similar way as the superhero. Everyone who gets behind the wheel should feel like no harm can come to them while they're wearing their special suit. The Kuna has a gray and red exterior that mimics Iron Man's suit. It also sits on 18-inch alloy wheels and has an array of chrome accents and Iron-Man-related touches and finishes. You will be taken away by its appearance, and you'll definitely get many stares from other people.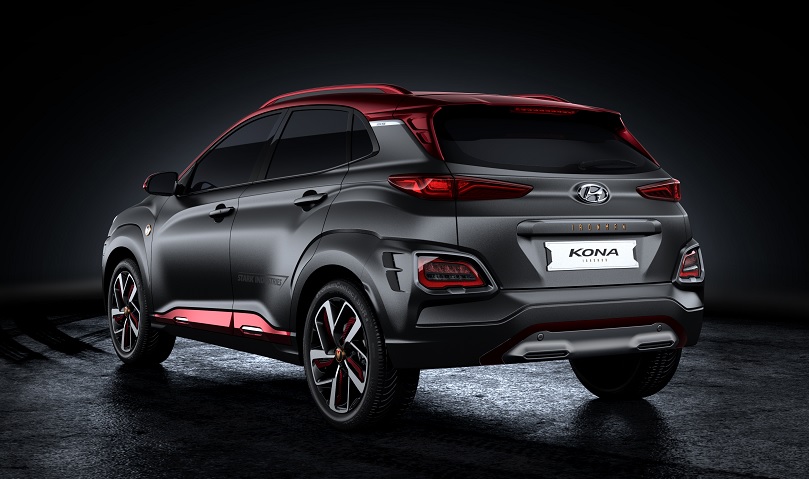 Interior - 2019 Hyundai Kona Iron Man Edition
The interior of the model really drives the point home that this is an ironcentric vehicle. As a new vehicle owner, you'll know that your vehicle is something fit for a superhero because you'll see Iron Man's face on the steering wheel. Aside from that, the entire plush seating and dash are decked in the same colors as the exterior is. The instrument panel is amazing as well because it has an animated sequence on the instrument panel for special effects. Curious? Great. You can contact Boulder Hyundai serving Boulder, Loveland, Longmont to find out more. You won't get the true feeling until you get behind the wheel and test it yourself.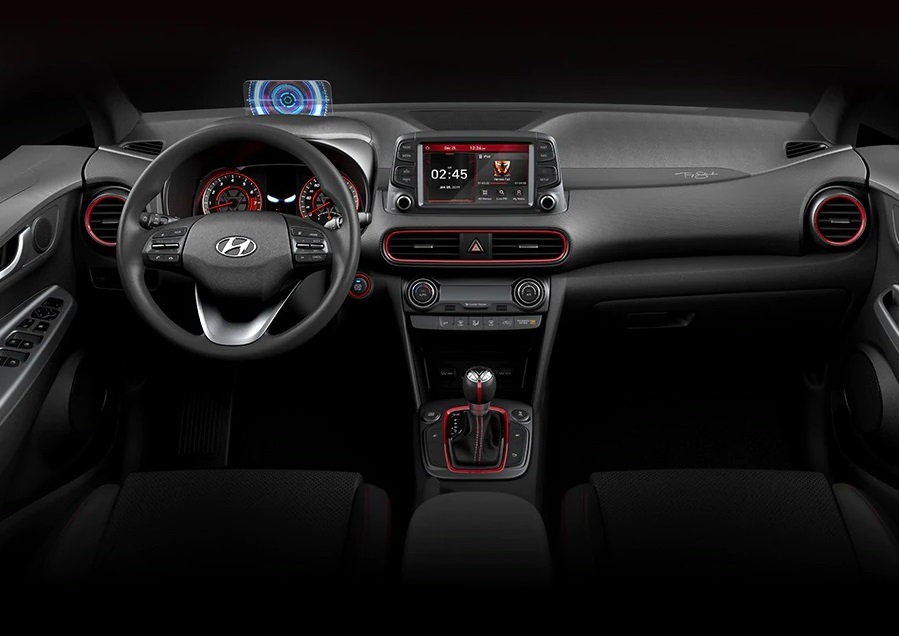 Mechanical - Hyundai Kona Iron Man Edition specs in Boulder
The Iron Man Edition Would not be complete if it didn't have a ton of technological features for you to enjoy. Some of the features that you'll have access to are features such as the USB Charging Jack, Remote Keyless Entry, Apple CarPlay, Android Auto, Bluetooth, Cruise Control and much more. Android Auto and Apple CarPlay are two systems that help you stay connected to your entertainment and your favorite applications. Android Auto can help you navigate your trips and use your smartphone's favorite features right from the comfort of the dash. Apple CarPlay works with the Infotainment system to create a phone-like environment on your dash. You'll then have access to all of your favorite apps like Pandora, podcasts, contacts and the like. Apple CarPlay is one of the most popular features of modern cars, and you'll see why when you own a vehicle that has it.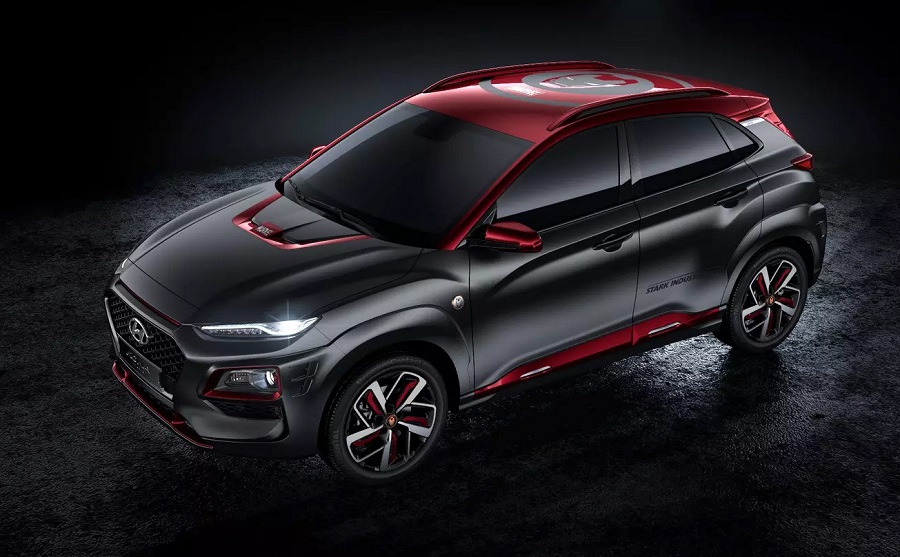 Powertrain - Hyundai Kona Iron Man Edition specs in Boulder CO
Are you wondering if the Iron Man Kona has enough oomph for you? The answer is yes. The powertrain on this edition is stronger than the one on some of the other models. It comes with a zippy I4 that delivers 148 horsepower. The horsepower makes this model a fun option that you will love to drive.
Safety - 2019 Hyundai Kona Iron Man Edition dealer
The safety features on the Kona are amazing even without the Iron Man edition. The manufacturer was always serious about protecting the drivers in every way possible. Some of the features that you'll have on the Kona are features such as the Tire Pressure Monitoring System, Lane keeping Assistance, Driver Attention Warning, Ignition Key Interlock and more. The Driver Attention Warning is a system that alerts the driver if he or she is driving in an erratic fashion. The system analyses your driving patterns and then measures them for consistency. It will alert you if you find that something is off balance. You may be swerving, using different speeds or deviating from your normal driving pattern in some other way. The system works with other features such as the Lane Keeping Assist feature that ensure that you keep control of the road wherever you go.
Ready to Do the Iron Man?
Are you excited to get behind the wheel of the Kona Iron Man Edition Hyundai at the dealership serving Boulder, Loveland, Longmont? Sales staff and finance specialists are waiting for you to apply so that they can assist you. All you need to do is take the first step and ask if you can come in and do a test-drive. They'll give you the opportunity to explore this future model and see if it lives up to its part. Contact the Boulder Hyundai dealership and request test-drive of this future model today.
**Article is for informational purposes only. Please contact the dealership for additional information.**