Longmont Area 2019 Hyundai Kona EV
View Inventory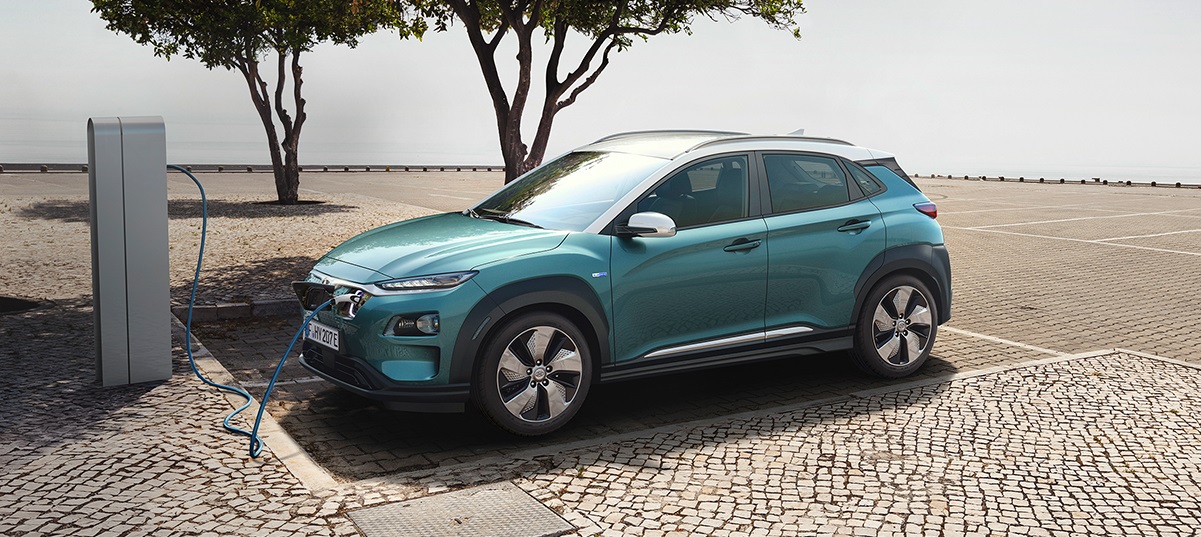 Vehicle Overview
Few electric cars garnered as much attention or praise as the recently announced 2019 Hyundai Kona EV. It's a plug-in vehicle with a serious slant toward luxury and more traditional modern features. It gets an exceptional 250 miles on a single charge, has a strong slant toward convenience and tech features, and it simply looks as glamorous as any other SUV out there on the road. Best of all, it's economical in an era where so many electric vehicles simply aren't. Efficiency is a relatively new trend in electric cars, but if you're looking for one in the Longmont area, you might just have found your next vehicle: The new 2019 Hyundai Kona EV. Let's take a look at some of its more standout features on the three trims: SEL, Limited, and Ultimate.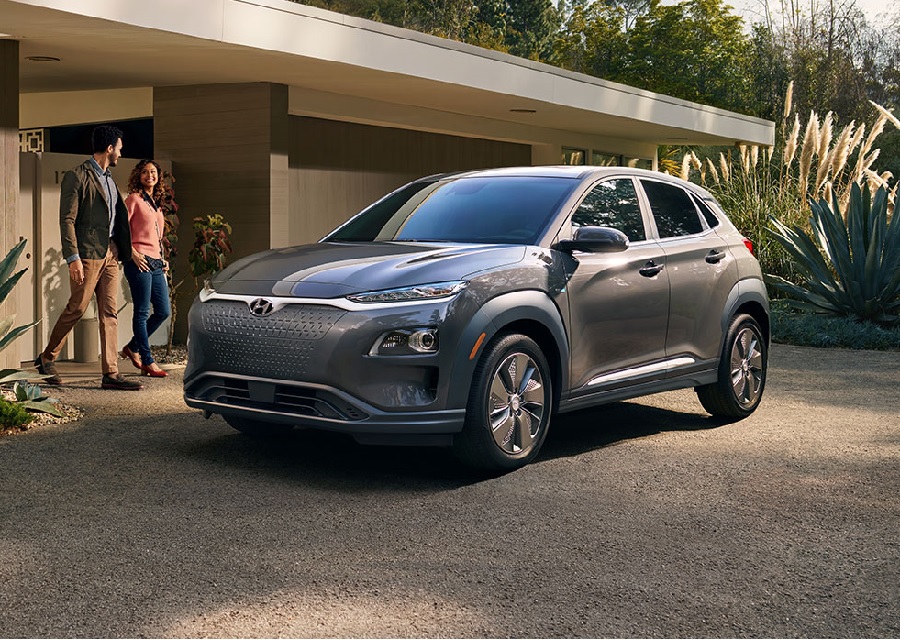 2019 Hyundai Kona EV's Exterior
The Kona EV is a sophisticated, refined looking SUV with little to betray its electric car status. Its exterior features stand out in a crowd, though, with distinct 17-inch alloy wheels that are fun to behold and LED taillights with graphics that make the vehicle more distinguished and easy to pick out in a crowd. And while they've kept everything very refined, there's a flourish or two here or there that will let everyone know you're driving a Kona EV.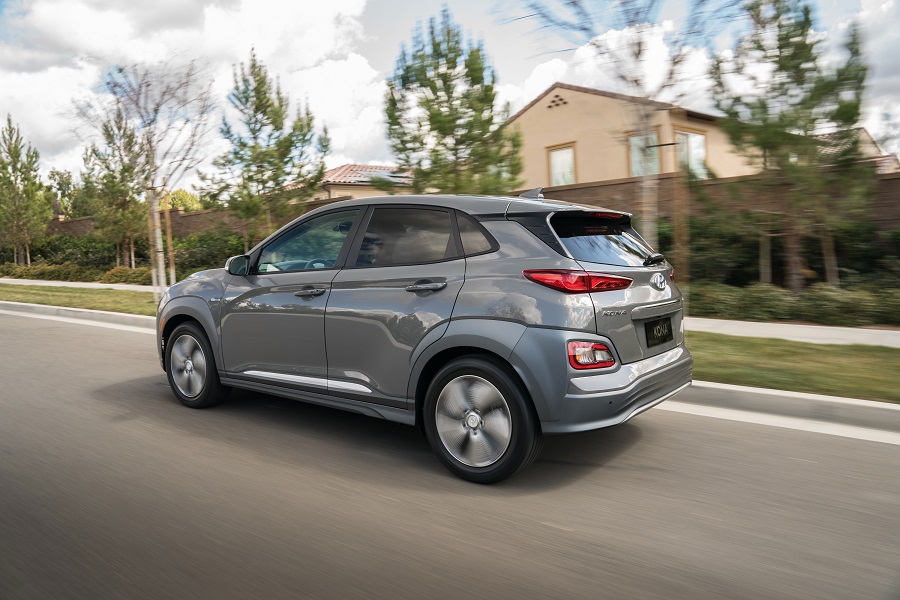 2019 Hyundai Kona EV's Interior
As Hyundai explains, the Kona EV was designed with eco-friendliness in mind, and you'll see hints of that in the interior as well. There's a warmness built into the cabin that you'll notice immediately. The 8-inch touchscreen heads-up display is a pleasant sight as well, ushering in technology touches and making for a convenient ride. Navigation is a snap with this display, a more convenient arm's reach away than something built right into the dash. The Longmont Area 2019 Hyundai Kona EV also features beautiful interior materials that makes for a cozy ride. Heated front seats warm you on those cold winter days, a leather-wrapped steering wheel makes for a safe and comfy grip as you captain the ship, and the stain resistant cloth seats make for easy clean-up.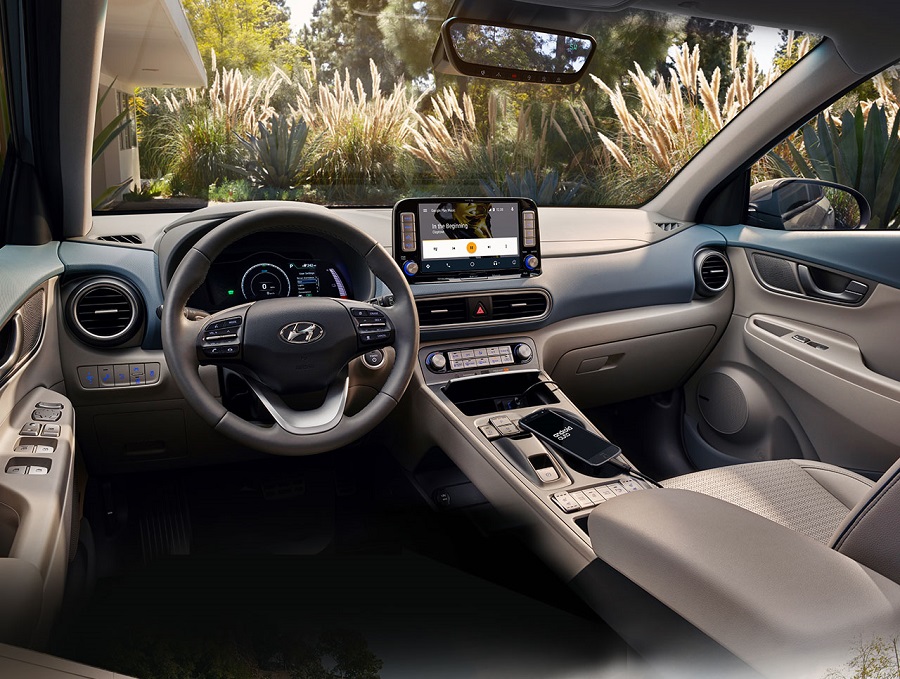 2019 Hyundai Kona EV's Mechanical
The Shift-by-wire control panel is perhaps the easiest distinguishing feature of this EV. The center console gives you your controls, a shift-by-wire technology scheme that puts you in control of your vehicle's commands at the push of a button. It's a zero-emission powertrain, so when you plug in at home, you're set. And once again, you're looking at a 250 mile trip before having to recharge, so you've got some major roaming power with the Kona that you simply don't get with many other electric vehicles. Specials to Longmont will reflect this, as we try our best to get the word out about a vehicle that Hyundai really did do right.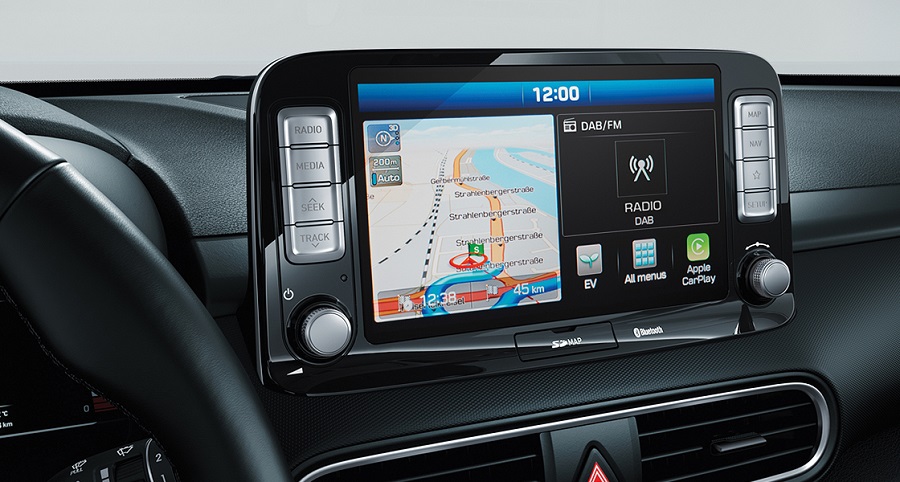 2019 Hyundai Kona EV's Powertrain
Powertrains on electric cars like the Longmont area 2019 Hyundai Kona EV read a bit differently than gasoline engines, and we strongly encourage you to learn about the powertrains of electric cars after you finish with this brief review. The very high efficient, 250 mile range of the Kona system is a 150 kW powertrain that nets you 201 horsepower and 291 lb.-ft. of torque. What you'll want to learn about is the specs on an electric powertrain. Specials to Longmont will be ongoing in the Longmont area this year as we hope to make people more excited and more open to buying electric cars. These powertrains truly are the future.
2019 Hyundai Kona EV's Safety
The Longmont area 2019 Hyundai Kona EV is decked out with the latest advanced safety features. The SEL gives you Regenerative Braking System with Anti-lock Braking System and Brake Assist, Forward Collision-Avoidance Assist, Lane Keeping Assist, Blind-Spot Collision Warning, and Rear Cross-traffic Collision Avoidance Assist. You'll also get a rear view monitor for added control in the cabin and beyond. It's all in all a terrific safety package that allows you to give your family and environment all the benefits of an electric car while still giving you the same great safety features you'd expect in a family SUV.
Contact Us For More Information
If you don't know much about electric cars yet, now is the time to learn. You're going to be extremely pleased with what you learn about this one, and once again: 201 horsepower. That's not shabby on any about-town family SUV, so you're not sacrificing any of the power of a traditional SUV when you opt to buy the Kona. We would love to show you how this electric car works, how much power you can get out of it, all the great tech and safety features, but we can't show you specials to Longmont on this innovation until you give us a call! Hyundai took a lot of care and put a lot of love into building this powerful and efficient electric car, and we're certain Longmont area folks are going to adore this one once they finally set eyes on it. If you're ready to drive one of the most innovative and unique SUVs in the world today, just give us a call to schedule a test drive of this one the moment it's available on our lot. We'll be happy to answer any questions you have and get you set up. Call today.
*Article for general informational purposes, for complete details please contact the dealership.