Meet The Trendy 2017 Hyundai Tucson
If you've searched for a fashionable SUV crossover suitable for a variety of different Colorado terrains, you'll want to learn more about the 2017 Hyundai Tucson. This versatile vehicle will transport up to five passengers in comfort (along with cargo), yet it remains sufficiently compact to maneuver easily through busy Front Range rush hour traffic. Contact Boulder Hyundai to add your email address to our list of people interested in receiving updates about this exciting brand. Can you envision yourself driving the Hyundai Tucson during 2017? We can help you arrange a test drive in order to explore all the interesting features of this model in person!
A Stylish Interior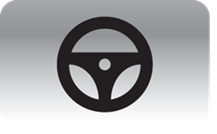 When you open the driver's door and peer into the newly redesigned cabin of the 2017 Tucson, you'll notice a comfortable, exceptionally attractive interior. Available heated and ventilated front seats help make this SUV exceedingly practical for drivers living in Northern Colorado, a region which sometimes experiences extreme weather conditions. You can also obtain available heating for the rear seats. They supply a spacious environment, even allowing passengers to recline in order to travel in a relaxed position. When you arrange to test drive 2017 Hyundai Tucson near Loveland CO, ask us to demonstrate the extensive cargo storage space available in this innovative SUV. You can take along sports or outdoor gear conveniently when you travel. The Tucson works well for both business and recreational commutes. Its stylish cabin also furnishes ample space for the inclusion of available infotainment and navigational high tech features. A 5-inch color touch screen helps drivers integrate desired technology; you can install an available 8-inch model if you'd appreciate a larger screen to view maps and other information displays.
The Compact Exterior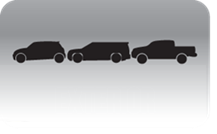 The Tucson offers four main exterior trims: the SE, the Eco, the Sport and the Limited. You'll make a great impression driving one of these trendy vehicles! As the Hyundai Tucson dealership serving Loveland Longmont Boulder and nearby Front Range communities, we'll gladly assist you in examining different trim features in greater depth. Every vehicle displays a distinctive hexagon-shaped exterior front grille and a sleek, glossy metallic finish. You'll notice the LED headlamps which operate during the day, also. Drivers can choose an available sunroof. It helps expand the magnificent views as passengers admire this scenic part of Colorado. An available automatic rear liftgate will operate without requiring stretching or lifting, making cargo loading and unloading from the rear very convenient. When you visit Boulder Hyundai to test drive 2017 Hyundai Tucson near Loveland CO, ask us to show you this excellent optional feature! The impressive advances in automotive technology recently have enabled customers to tailor these compact SUVs to meet individual preferences.
An Innovative Powertrain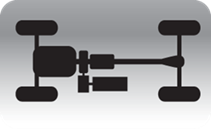 Ask Boulder Hyundai's staff to furnish details about different available powertrain options in each trim model, too. The SE offers a standard 2.0L engine. A 1.6 Turbo GDI engine in the other trim models fits the needs of many Front Range drivers. We'll help you learn about different available upgrades so you can customize your SUV for this area and your personal goals.
Mechanical Ingenuity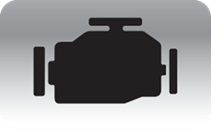 From its anti-lock brakes to its sophisticated suspension system and impressive 6-speed automatic standard transmission, the 2017 Tucson offers ingenious enhanced mechanical features which appeal to local drivers. You dealership serving Loveland Longmont Boulder and surrounding areas can offer a wealth of information about mechanical systems of particular interest to you. For instance, did you know the Tucson's designers created a smoother ride for occupants by installing a multilink layout for the rear suspension system? In the front of the vehicle, the Tucson relies upon coiling springs and a carefully crafted strut assembly. We'll gladly share this type of detailed information with you!
Prioritizing Safety Highly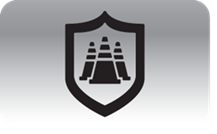 Hyundai places a high priority upon vehicle and occupant safety. In addition to numerous built-in components, such as airbags and seat restraints, the company developed several sophisticated additional technology options to promote easier driving. These include an advanced lane departure warning system. We can help you evaluate the automatic emergency braking system and driver alerts so you can compare available features more effectively across different brands. Everyone who values passenger safety appreciates Hyundai's contributions in this area!
Schedule Your Test Drive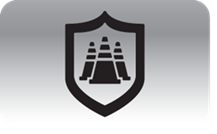 Contact Boulder Hyundai, your dealership serving Loveland Longmont Boulder and surrounding Front Range communities. We'll help you arrange for a test drive to explore some of the features in this remarkable, innovative SUV. You won't want to miss the opportunity to appreciate how this versatile crossover meets or exceeds your requirements for your next vehicle. Let us know the features and options of most interest to you. We'll remain alert for a Tucson with these attributes, and we'll notify you promptly if one arrives in our inventory which might please you.
By test driving a 2017 model, you'll know which features belong on your "must-have" list. You might save a lot of delay and time during the process of refining your vehicle search! Arranging for an appointment soon will allow you to see how well this SUV operates during winter conditions, a big advantage in our area. Go ahead and call or email us now to reserve an appointment date! We'll try to accommodate your schedule.