Test Drive 2018 Hyundai Santa Fe l Boulder CO
View Inventory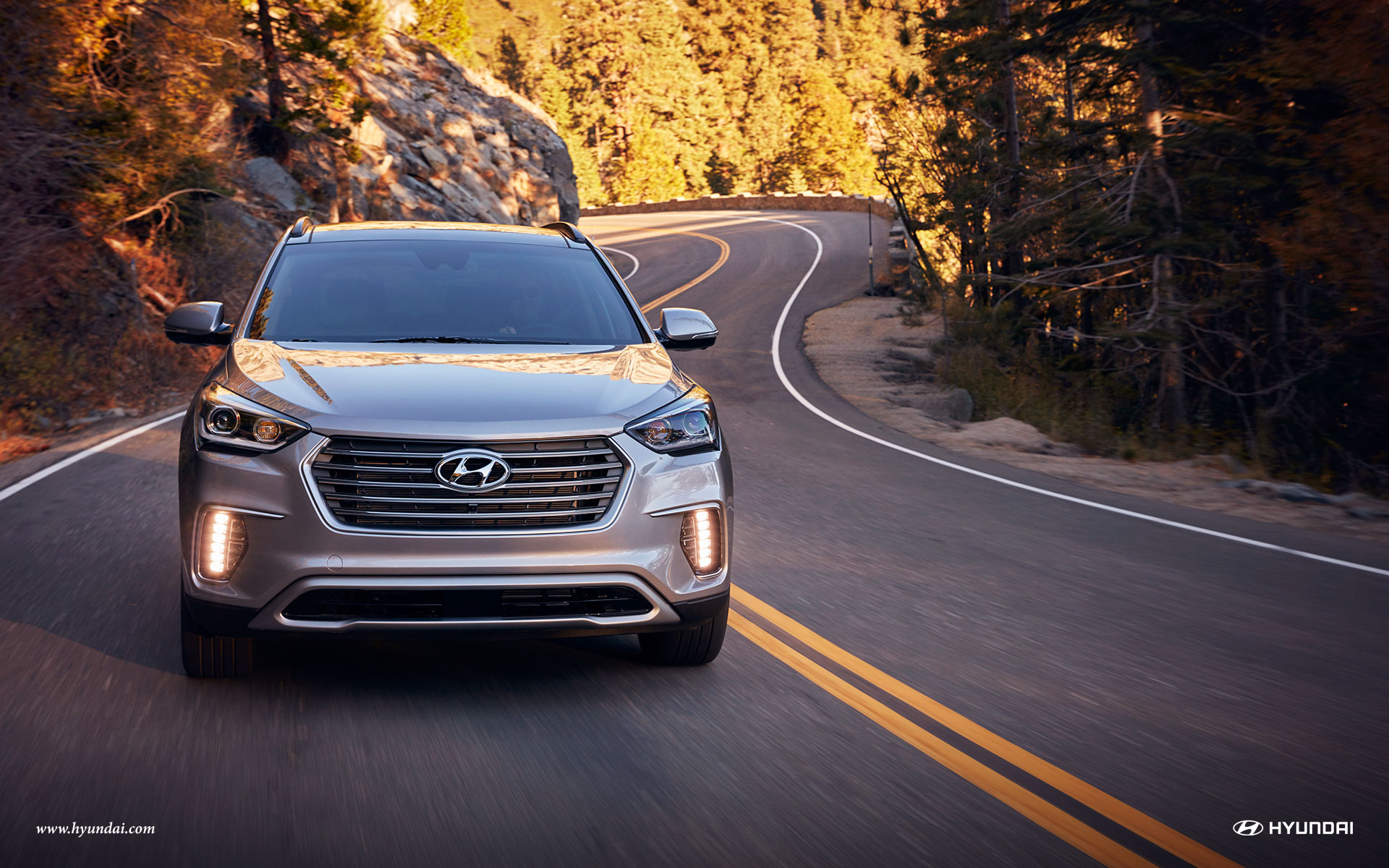 VEHICLE OVERVIEW
The 2018 Hyundai Santa Fe is an excellent choice if you are an adventurous soul who wants to take trips or exploratory missions with your family. It's affordable, fuel efficient and ready to take you on your every whim. If this is your first time buying an SUV, you will be quite pleased with all of its features. The following is some information about it that you can go over to help you decide if it's the right for you. You will most likely find that it's perfect for you. If that's the case, you can schedule an appointment at Boulder Hyundai and ask for a ride in the 2018 Hyundai Santa Fe as soon as possible.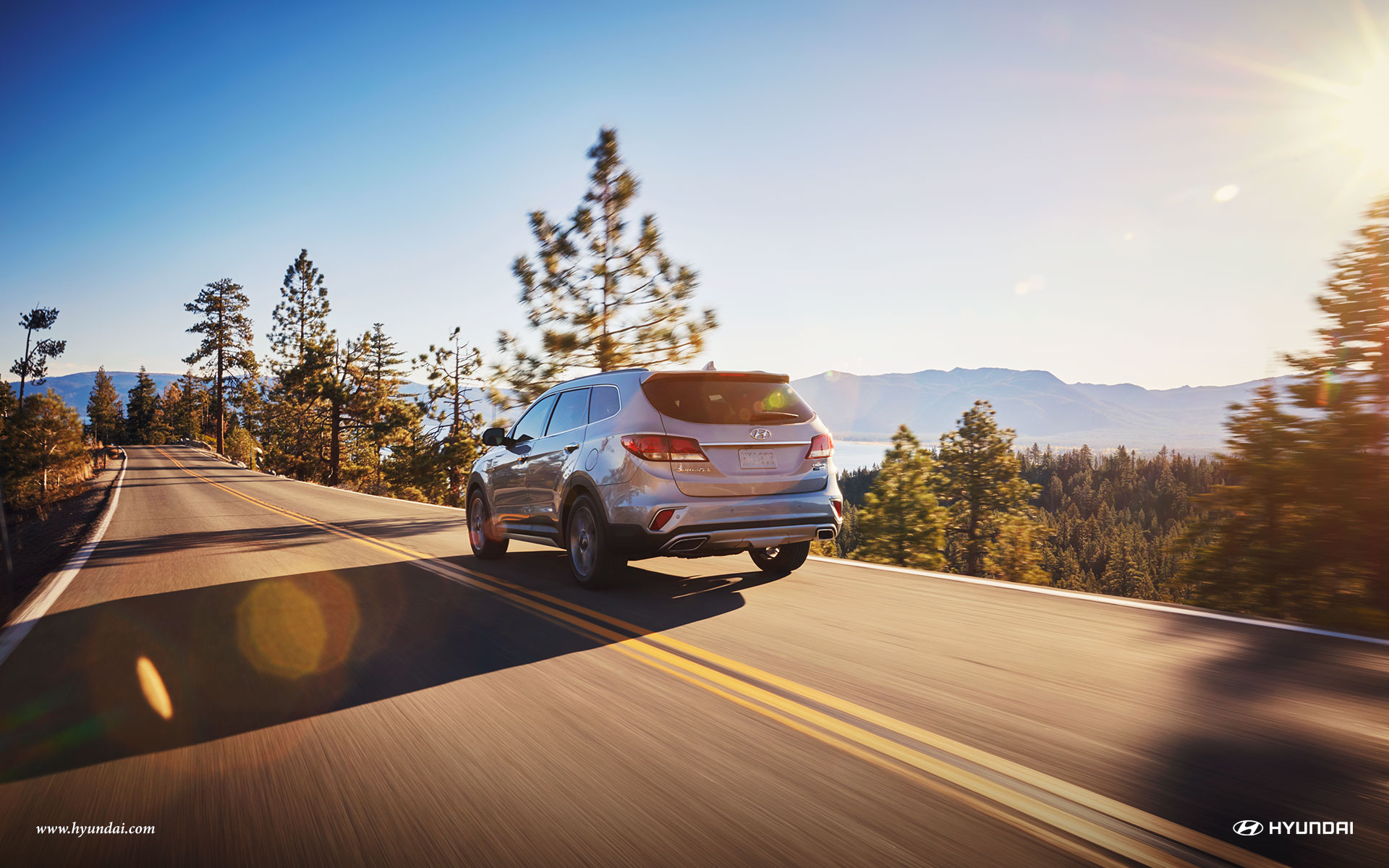 2018 Santa Fe Exterior
The Sante Fe body is rather elegant but not too over the top in the luxury department. It's perfect for prospects of all types. It maintains an image that's sporty enough to attract the younger crowd while it continues to hold onto its luster. The color options that you have to choose from on this model are options like Monaco White, Regal Red Pearl, Storm Blue, Java Espresso, Circuit Silver and so on.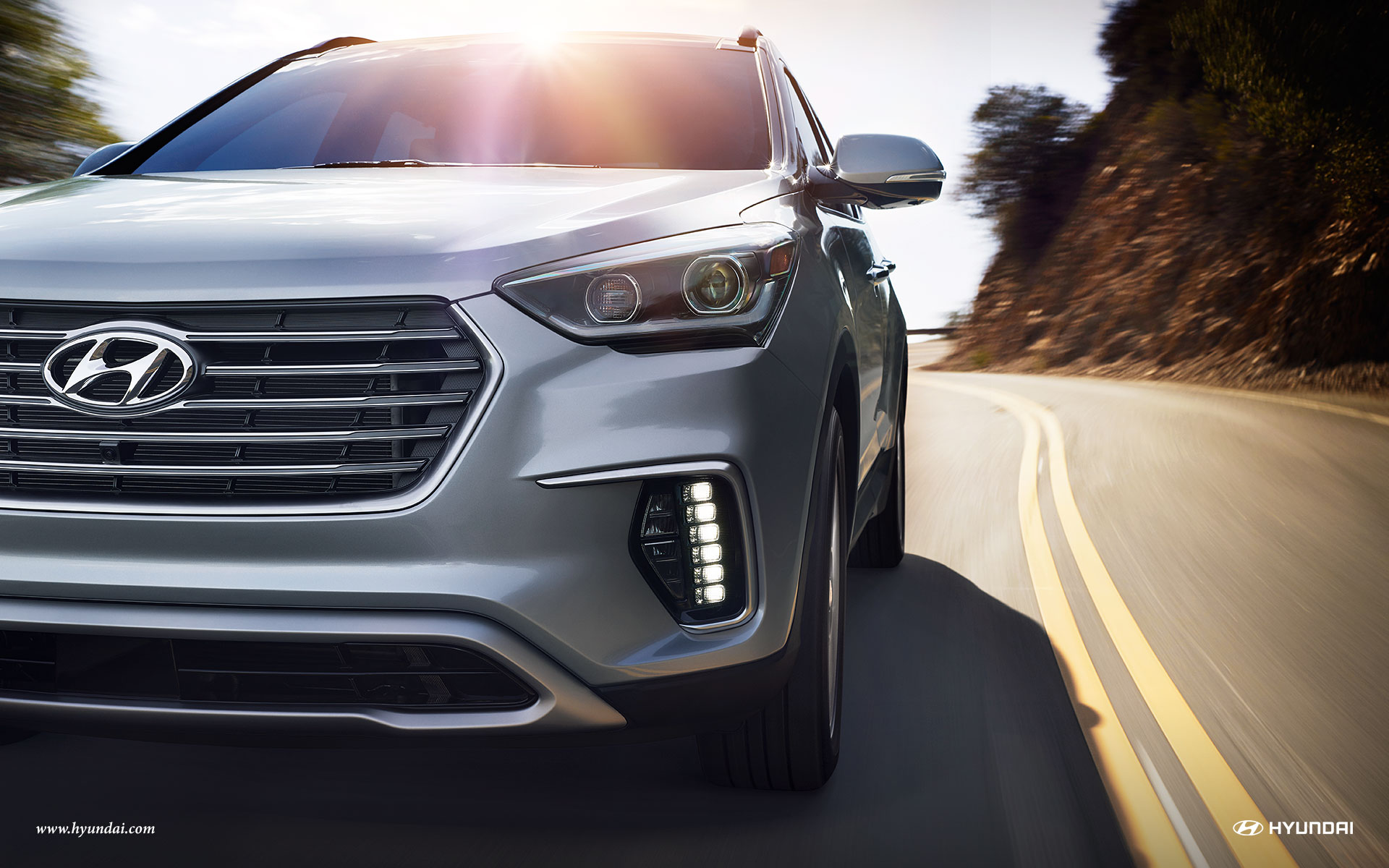 2018 Santa Fe Interior
The interior of the 2018 Hyundai Santa Fe is built for straight-up comfort. From the leather seating to the panoramic sunroof, the idea is to make you feel at home no matter where you're traveling to on your destination. The cabin is very spacious and provides you and your passengers with enough room to stretch out and be yourself. You'll love the way that the inside of this model is because it will feel like it's a home away from home for you. The idea that the manufacturer had in mind was to make you not want to get out of the car. They accomplished this goal quite nicely with the luxuriously comfortable seating and all of the amenities that you have in the cabin. Now you can take trips that are hundreds of miles long and never get tired of being inside of your vehicle on your journey. Get ready to Test Drive the 2018 Santa Fe and try all of those amenities.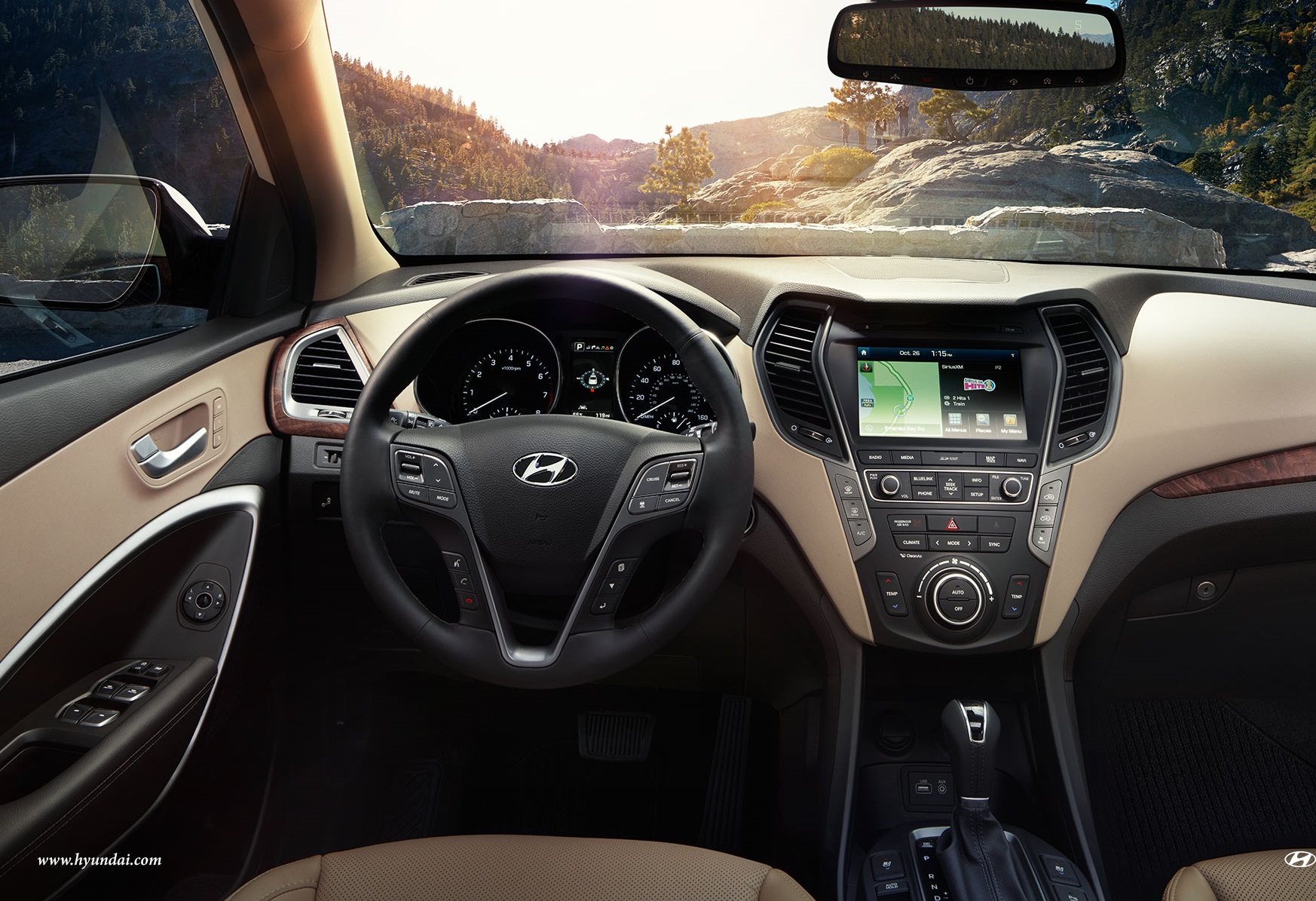 2018 Mechanical Features
You'll have access to a smorgasbord of technological features in this mode. To get the full list of available features, you'll need to visit the dealership, but some of the features are Apple CarPlay, Android Auto and All-Wheel Drive. All-Wheel Drive makes your car flexible so that you can roll over every terrain that you feel as if you want to travel. Apple CarPlay and Android Auto are two features that keep you connect to the applications that you will need the most during your trip. Many more entertaining features are available, but you must schedule an appointment at Boulder Hyundai to find out what it's all about.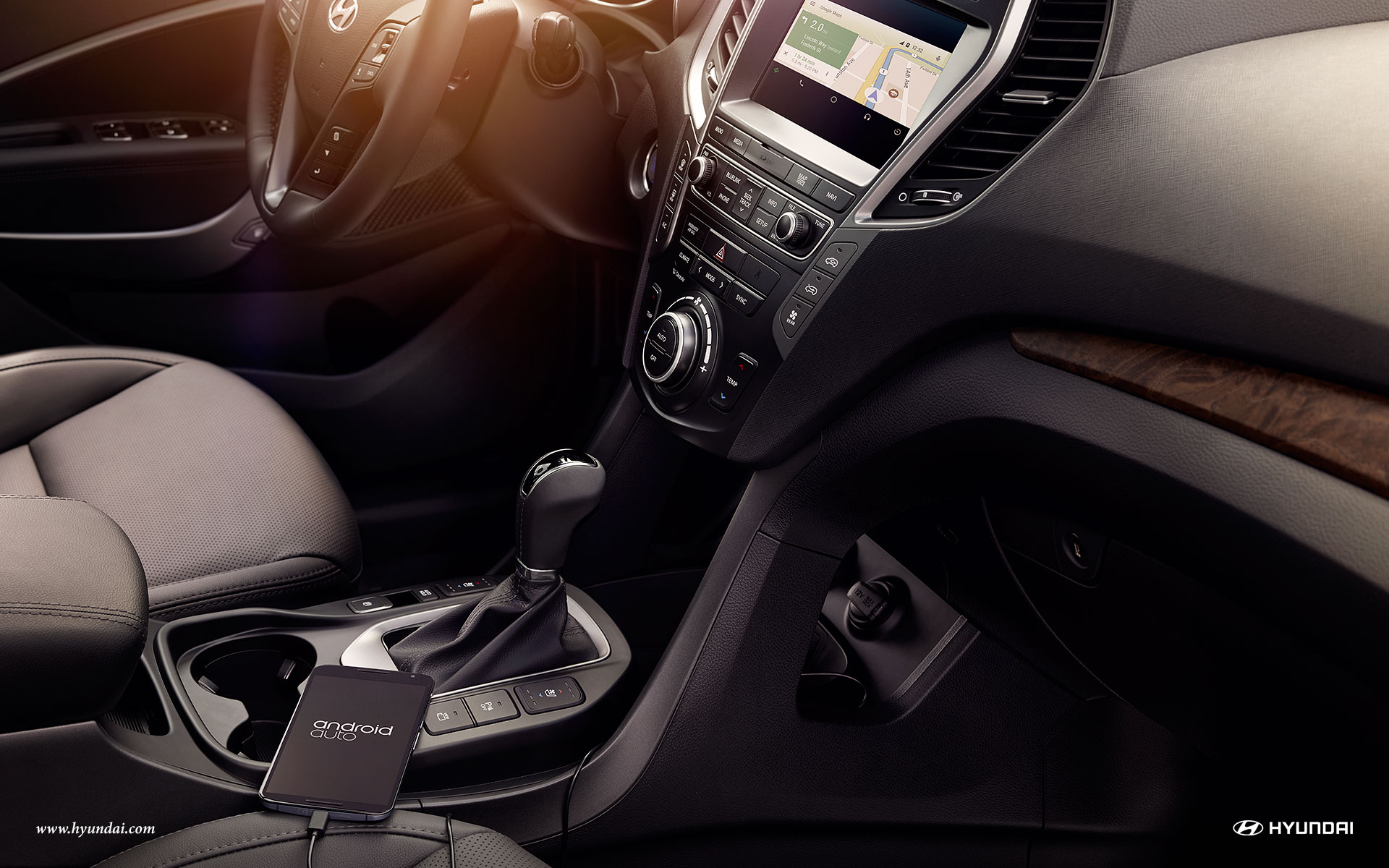 Powertrain Power
The powertrain that the Sante Fe offers will be more than enough for you. The models have 3.3-Liter V6 options that can get you as much horsepower as some of the sports vehicles. These models also come with MacPherson struts and motor-driven power steering. You'll enjoy every minute of being behind the wheel of this car.
Safety Features
Safety features are definitely important, and that's why the manufacturer made sure this model was jam-packed with them. Some of the top features that you will have access to in this model are features like the Automatic Emergency Braking, Rear Cross Traffic Alert and Blind Spot Detection. All of these features work together to prevent you from having a harmful collision. Embrace this wonderful gift.
Trim Options
The regular Santa Fe model has three trims from which you may choose the one that most interests you. The three trim options are SE, SE Ultimate and Limited Ultimate. The differences are not in the motor but are in the specifical amenities and features that each model has. Contact the dealership to get a breakdown.
Test Drive the 2018 Hyundai Santa Fe
If you like everything that you heard about the Santa Fe, then it's time to Test Drive the 2018 Hyundai Santa Fe. Contact Boulder Hyundai so that you can take an up close and personal look at the Santa Fe for yourself. You get to feel how comfortable the seating is and gauge whether it suits your needs. You'll have the opportunity to test out the vehicle's performance and see if it packs enough power for you. Additionally, you will be able to do some negotiating if the price isn't quite right for you. The step is to contact the dealership and schedule an appointment to come in. They will be waiting for you to show up to explore this amazing SUV. If it so happens that you decide that you want to buy it, you can start the process of getting financing with the finance department's assistance. Test Drive the 2018 Hyundai Santa Fe today.