Why Buy 2018 Hyundai Kona l Boulder CO
View Inventory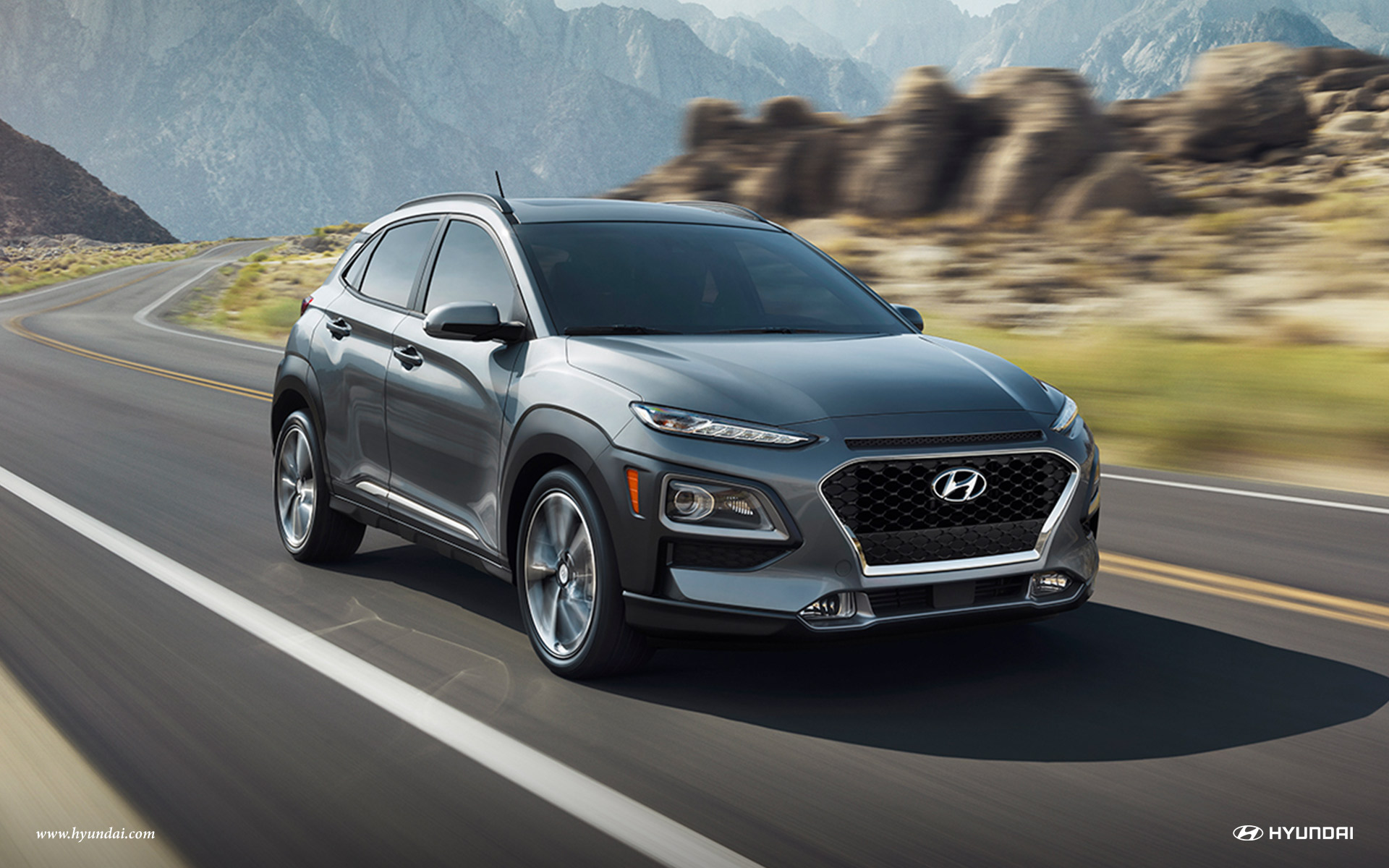 Why Buy 2018 Hyundai Kona
The new Kona is set to arrive in Boulder Colorado in 2018, and we here at Boulder Hyundai are here to tell you why you need to see and drive this car for yourself. Boulder Hyundai features all the newest Hyundai models in 2018, but we're particularly excited about this one because of its bold redesign and new tech features. This is one compact SUV that will be making a big impression on families in 2018.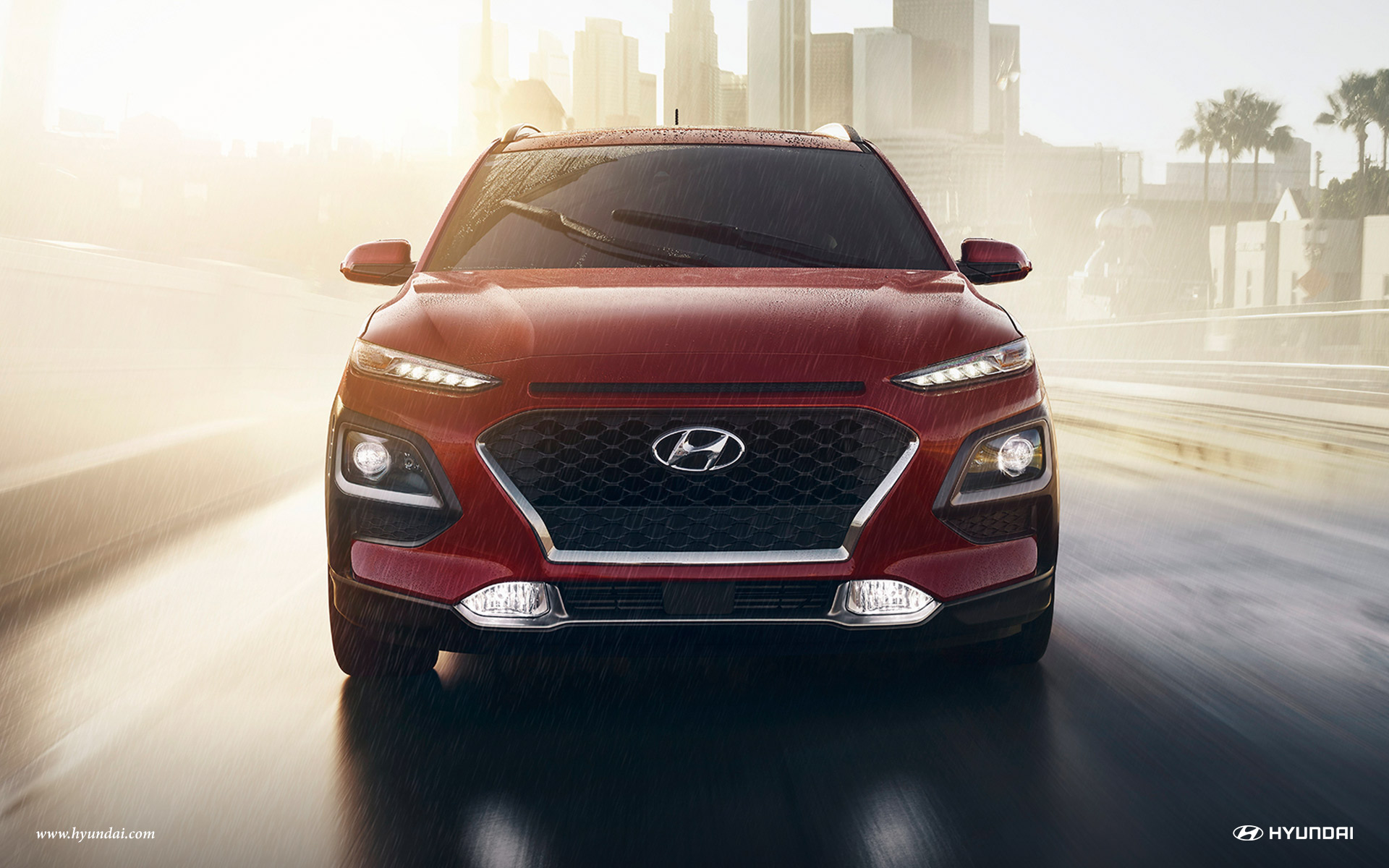 Interior - Why Buy 2018 Hyundai Kona
The new interior is the first reason you should buy this remarkable new vehicle. They've completely redesigned the interior to feature striking new contrast colors that would impress even the pickiest of buyers. It's truly an entirely new look for this new design. Is technology a must in your vehicles? They've upgraded the infotainment and navigation screen to include a 7" touchscreen system that will put the connected world at your fingertips. Apple CarPlay and Android Auto come STANDARD.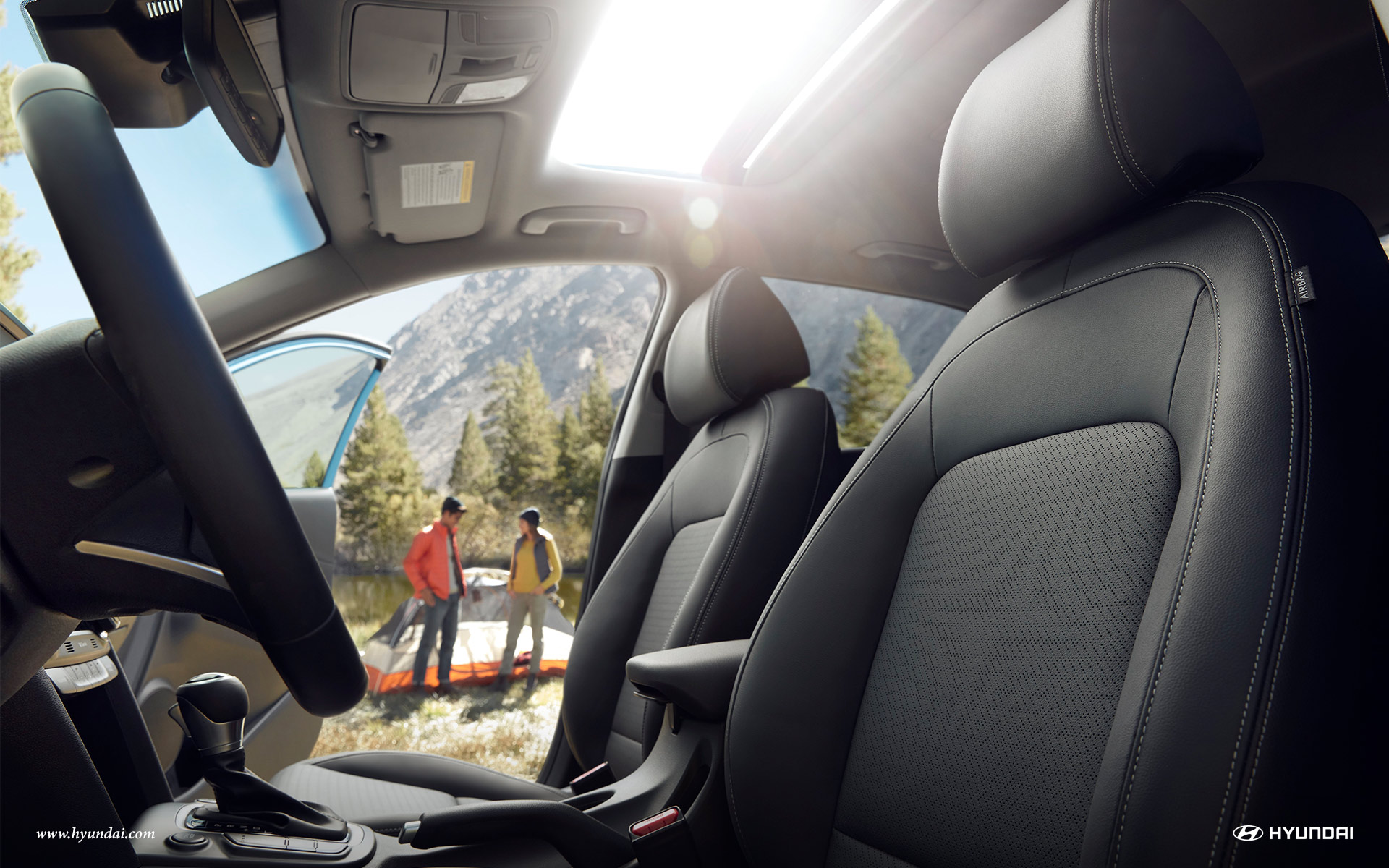 Exterior - Reasons Why Buy the Hyundai Kona
They've made the newest model much lighter than the previous models. If you're going to buy a compact SUV, let's make sure that it's a 100% compact SUV. You're looking for bold, striking features in a SMALL package, and Hyundai managed to bring this dream to life for many owners. Boulder Hyundai customers are going to love the lightness of this model, its trimmed down exterior features, but most of all they're going to LOVE the new look! It has a more sculpted look than ever before, to emphasize the dynamics of the new curves and exterior features. You're going to love it.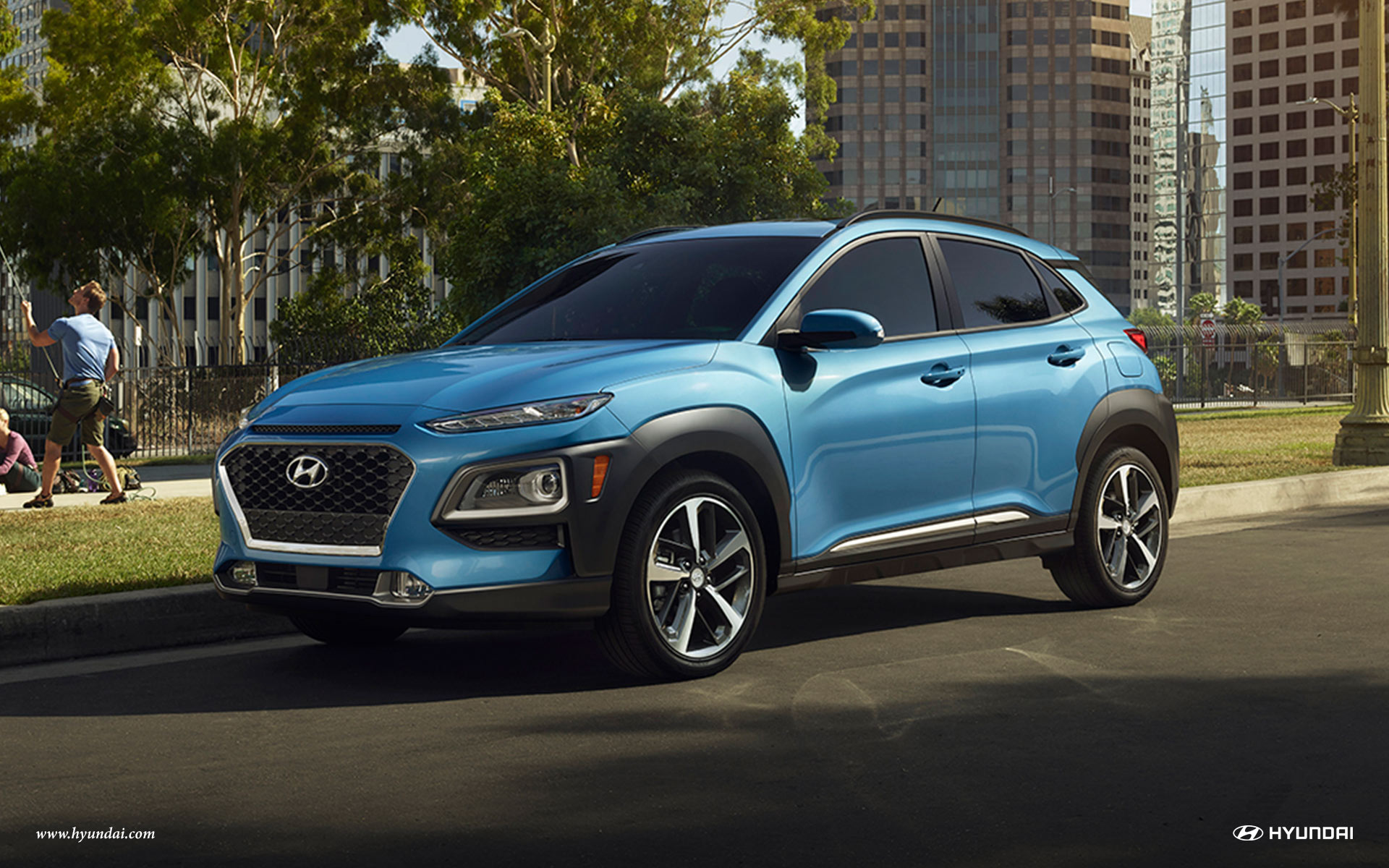 Mechanical / Powertrain - Request More Information
The powertain on this one is a 2.0L 4-cylinder engine, 6-speed A/T combination that will give you the power and control you need during every adventure on the road. They've gone for a more rigid driving model, leaving you with a lot of control and stability when you're taking curves or driving a bit more out of the way than you normally would. You'll find that when you're in Boulder exploring off-roads, you're going to feel a lot safer than ever before with the handling power you have here. Since it's a compact, you're not going to get huge amounts of horsepower, but trust us. There's plenty under the hood here for you!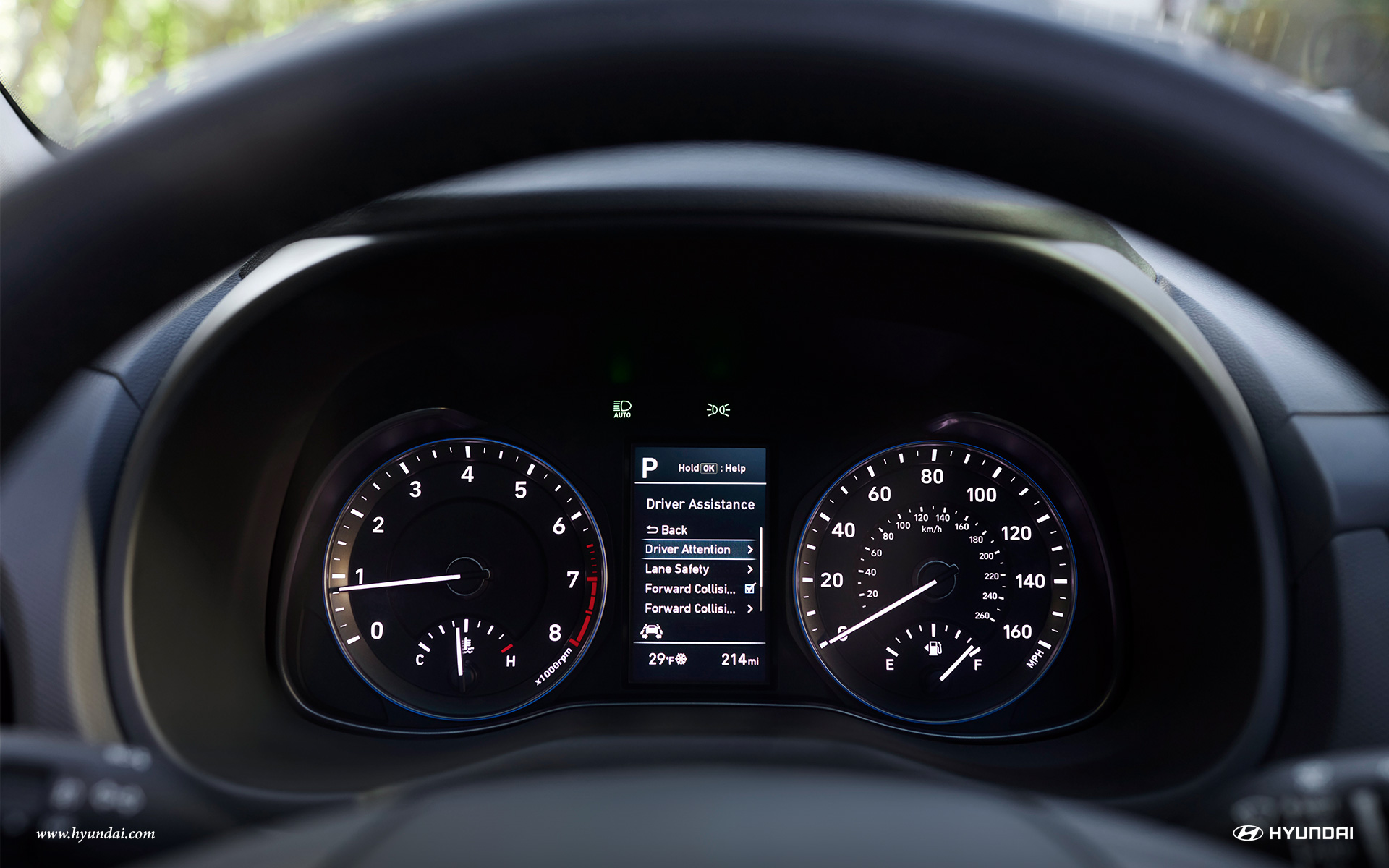 Safety
Safety features are a big reason you should buy this one. You don't just have forward collision ALERT, but you also have Forward Collision-Avoidance Assist, something that many drivers have been asking for. You've also got blind-spot collision warning, lane keep assist, and driver attention warning, something that is extremely important in today's vehicles with their massive amounts of distracting technology. They've really thought of everything in the safety department here, and if you're looking for a safe compact, you're not going to get much safer than this one!
Request Kona Information, Quotes or Specials
Quotes and specials are our specialty! We would love to set you up with the latest quotes on this one, and we can do that completely free. Just request a quote for this vehicle and we'll get it out to you instantly, free. There's no obligation to buy or follow up, although we believe that once you get a look at what's inside this one, you're going to be ready to buy. We strongly urge our customers to get as much information as possible before they buy their vehicle. The more information you have, the more informed your purchase will be. An informed purchase means a HAPPY outcome. You'll know that you're not missing any vital pieces of information and that you bought the car you really wanted. If you're looking to save money - who isn't - we're going to make that possible as well with our many specials we have on new vehicles. We want you behind the wheel of this one! We'll make sure that our financing team makes that happen.
Ready to Test Drive?
You've already seen many powerful reasons to buy the 2018 Hyundai Kona. From its redesigned powerful exterior, to its two-tone interior possibilities, to its excellent infotainment system that puts the world at your fingertips, there are many reasons to visit us and test drive this amazing new vehicle. Our friendly sales staff is ready to take you out on a full tour of this one when it hits the lot. If you're already interested in a test drive, just contact us via website or call us on the phone. And as always, you're welcome to stop by!
Come visit us in Boulder Colorado and see just why you need to drive this new model home today. We'll sit down with you, take any questions that you have, thoroughly inform you of any and all information about this model of vehicle, and of course, we'll help you BUY this car with our helpful and friendly financing staff. They're the best in the business! If there's a chance of you owning this vehicle, they're going to make it happen for you. Call us today to set up a test drive or just stop by and see us in Boulder Colorado whenever it's best for you! We look forward to serving you with today's newest models and old favorites.