Why the 2020 Hyundai Sonata Beats 2020 Kia Optima in Boulder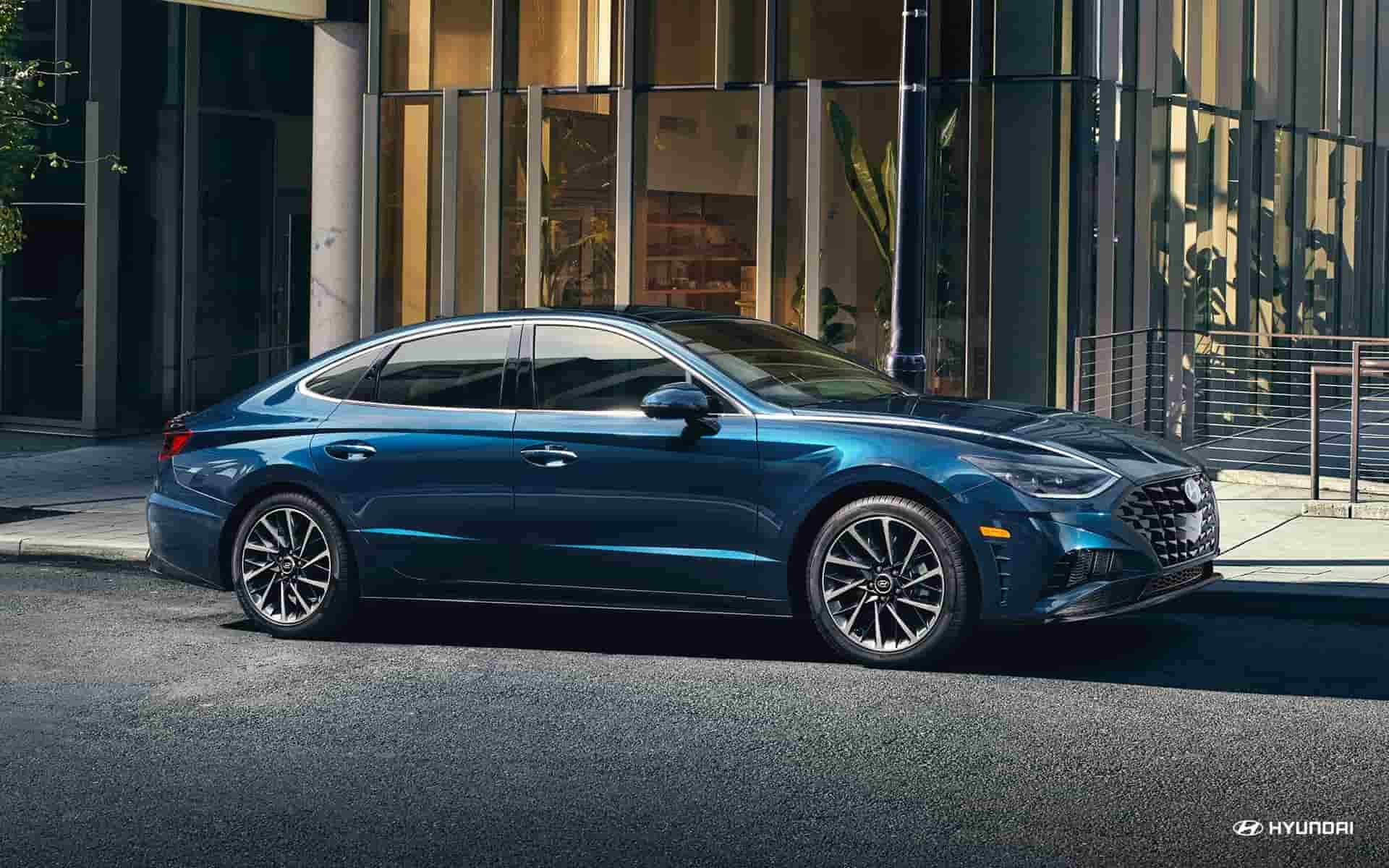 Boulder Hyundai - Why the 2020 Hyundai Sonata Beats 2020 Kia Optima in Boulder
Is it still valid to look at the 2020 Hyundai Sonata vs 2020 Kia Optima this year? In years past, there have been more similarities. This year there are more differences. The Sonata is all new. It has a new platform, an upgraded engine, better fuel economy, and a more refined interior and exterior.
The 2020 Kia Optima is in the same model generation that began in 2016. Last year there were some subtle tweaks to the exterior. This year there are some changes to the trim packages.
The 2020 Hyundai Sonata, serving Boulder, Longmont and Loveland, looks completely different. There's a new coupe-like style with a sexier, sportier vibe. Adding to that, there's an all-new cascading grille and special hidden lights that look like chrome in the light of day.
The Optima continues to use a 2.4-liter engine. Output is 185 horsepower. Hyundai has upgraded the Sonata's powertrain. This new 2.5-liter unit generates 191 horsepower. There's more torque as well.
Best of all, the new Sonata gets better gas mileage. According to fueleconomy.gov, the Sonata gets 27 miles per gallon in the city and 37 miles per gallon on the highway. Optimas earn 24 miles per gallon in the city and 32 miles per gallon on the highway. That's quite a difference.
The two sedans boast similar safety devices, but the Sonata takes the lead on driver assistance. Shoppers will find standards like forward collision warning, pedestrian detection, lane keep assist, and lane departure warning on both cars.
However, while they both have automatic braking, only the Hyundai has advanced cruise control. This Smart feature can slow and go with the traffic patterns. Another exclusive standard on the Sonata, high beam assist makes nighttime travel easier.
If you step up to the 2020 Hyundai Sonata Limited, you can also get advanced parking collision avoidance and Highway Drive Assist. These futuristic devices take the stress out of many common driving situations. A color heads-up display shows you the speed and other vital information at a glance.
On the dash of either sedan, you'll find a smart touch screen. In addition to HD Radio and Bluetooth streaming, Apple CarPlay and Android Auto help you harness more apps from your smartphone. Adding to the fun, the Sonata offers a 10.25-inch touchscreen for navigation and other advanced features. To help the driver, the Sonata also offers a large 12-inch screen behind the steering wheel.
When you want a finer sedan, the 2020 Sonata is the one to test drive. Try it on for size at Boulder Hyundai.
Request more information on the 2020 Hyundai Sonata