Loveland Area 2019 Hyundai Kona
View Inventory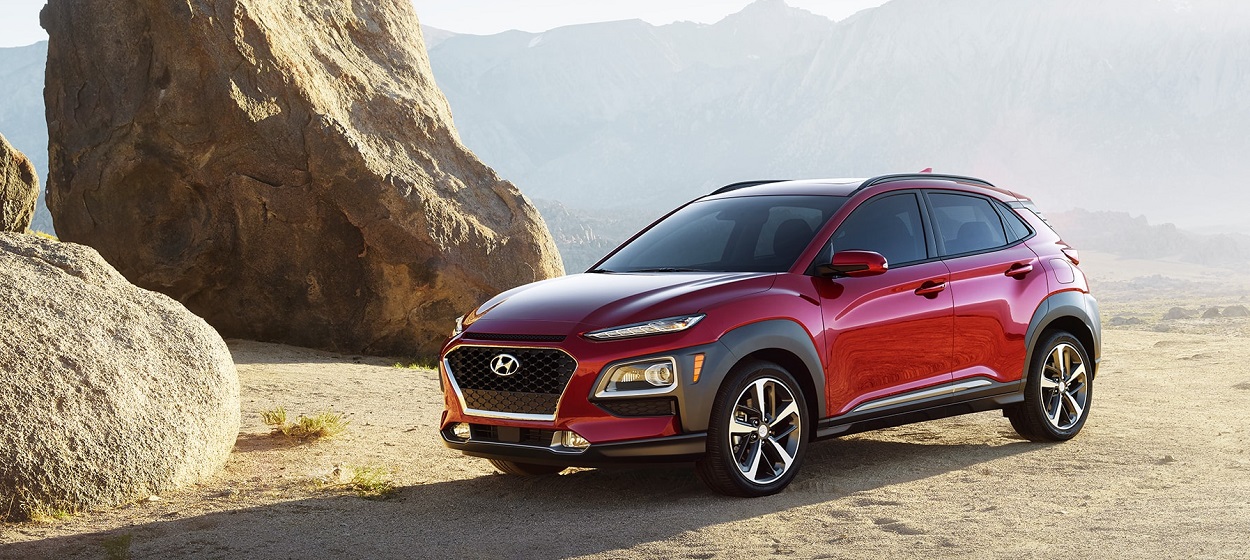 Vehicle Overview
With the Kona, Hyundai has continued to change what consumers should demand from the subcompact crossover SUV segment. With the 2019 Hyundai Kona available at your local dealership serving Loveland Colorado, Hyundai continues to give you more for less. It really is impressive. The Kona is only a few model years young, and it has been a smash hit, so you should not expect any major changes. What Hyundai has done is shuffle around the trim levels and features in order to be more consumer-friendly. This includes shifting some popular optional driver aids to the standard packages. Interested? Read on about the next Kona, and be sure to contact Boulder Hyundai at your earliest convenience.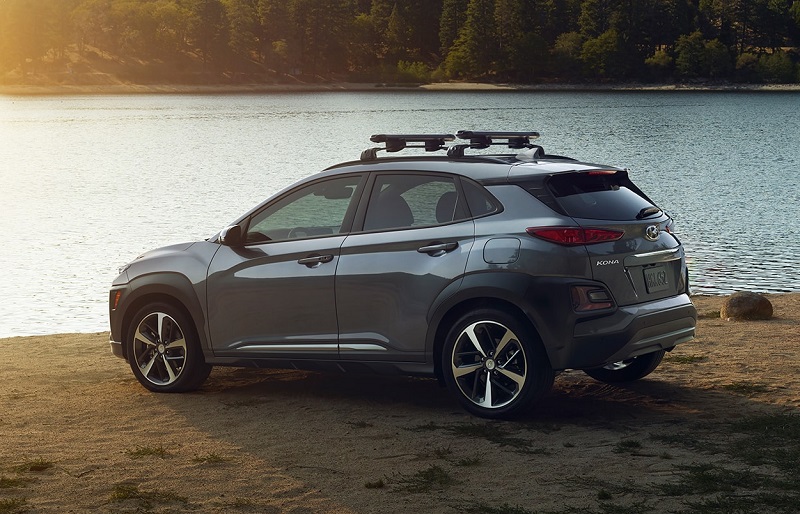 Exterior - 2019 Hyundai Kona
The Kona boasts what some professionals have referred to as a daring exterior style. There can be a tendency in this segment and across all segments to emulate specifically what is selling best. Hyundai chose to innovate, and the 2019 Hyundai Kona near Loveland continues an exterior that is not only bold and modern but truly unlike other options in the class. It is also outfitted with many standard features, such as solar glass for the windshield, sunshade band and front door as well as rear privacy glass. There are eight colors from which to choose ranging from Chalk White to Ultra Black, and you get door handles matched to that color choice as well as bodycolor exterior mirrors that are heated. The LED headlamps are automatic and include high beam assist.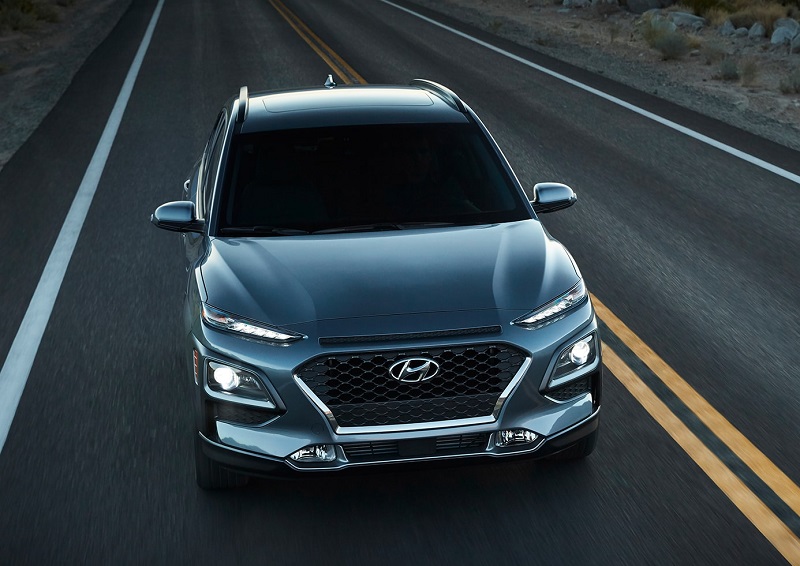 Interior - 2019 Hyundai Kona in/near Loveland CO
The interior of the Kona available at your local dealer serving Loveland Colorado has received high marks from most notable automotive critics. The quality of the materials and build design are high and consistent throughout. Great thought went into into how each control was arranged. The infotainment center is sophisticated and easy to use. The touchscreen is 7 inches and offers you features like voice commands, rearview camera display, Bluetooth and smartphone integration via Android Auto and Apple CarPlay. The interior is quite roomy for the segment as well.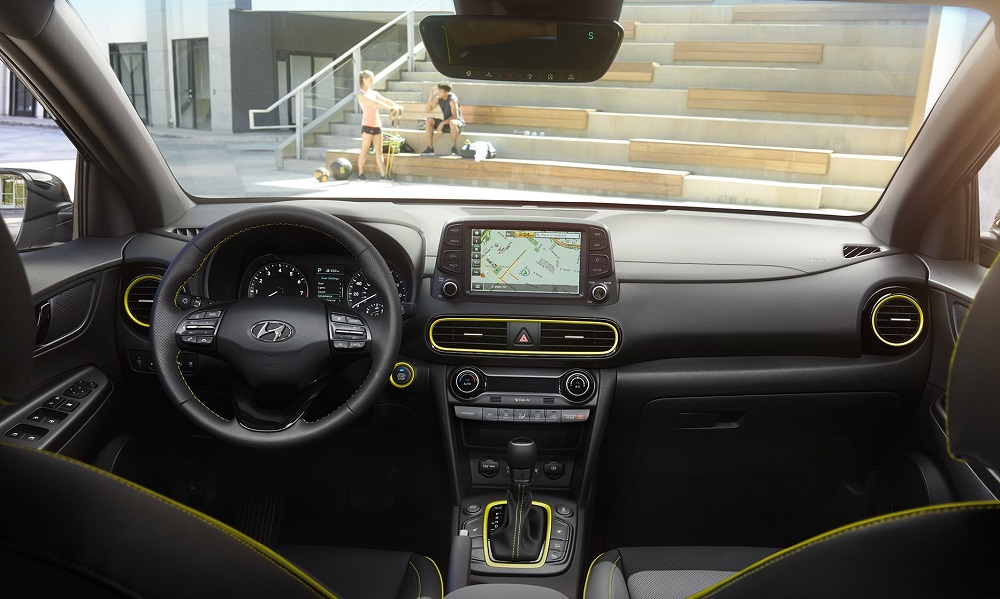 Mechanical - 2019 Hyundai Kona specs in/near Loveland
Front-wheel drive is the standard configuration for the Kona. All-wheel drive is an option at all trim levels from the SE to the Ultimate. The AWD Kona automatically comes with a rear suspension design that is more sophisticated-independent multi-link as opposed to a couple torsion beam axle-as well as a center differential that is lockable. You can select between a normal and sport driver mode with both the FWD and AWD Kona. In addition, 18-inch alloy wheels are standard, and you can contact Boulder Hyundai to learn more about standard and optional mechanical features for the Kona.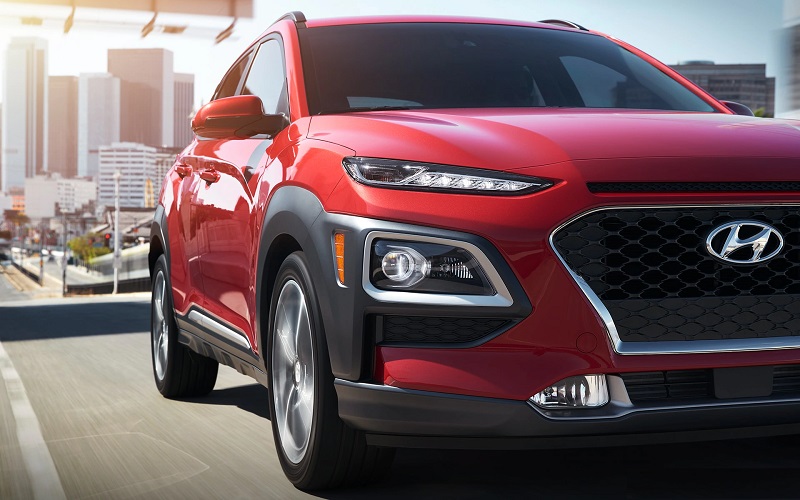 Powertrain - 2019 Hyundai Kona specs in/near Loveland CO
The 2019 Hyundai Kona near Loveland is available with two engines, which are tied to particular trims. If you opt for the base SE or the step-up SEL, then you get a 2.0-liter four-cylinder engine. This engine is paired with a six-speed automatic transmission, and this combination gives you 147 horsepower and 132 pound-feet of torque. If you opt for either of the premium trims-the Limited or Ultimate-the engine is upgraded to 1.6-liter turbo four-cylinder. Paired with an automatic seven-speed dual-clutch transmission, it delivers 175 hp and 195 lb.-ft. This EcoShift transmission is optimized for not only a smooth ride but enhanced fuel performance, and it achieves this balance in unparalleled fashion.
Safety - 2019 Hyundai Kona dealer
The Kona has received an impeccable rating from the NHTSA every year of its existence. That continues with the 2019 Hyundai Kona available at your local dealer serving Loveland Colorado. Perhaps the biggest criticism up until this model year is that while Hyundai offered among the most sophisticated and diverse range of safety features and driver aids, many of them were only available as part of a tech package. Hyundai heard that criticism and reacted to it by making most of those applauded driver aids standard. That means that even when you opt for the base SE, then at no additional charge you get features like blind-spot monitoring, a driver attention warning system and forward collision avoidance.
You can spend a great deal of money in the crossover segment, but it is not necessary. The 2019 Hyundai Kona is killing it by offering performance, features and quality that vies with the most expensive options in the class but at a fraction of the cost. So, what are you waiting for? At the very least, you owe it to yourself to contact Boulder Hyundai and to test-drive a 2019 Hyundai Kona near Loveland. You can visit our location anytime. You can also call ahead or contact us online for further details.